Eek… that moment, that special day that you have been waiting for is just around the corner.
But when baby arrives home, where are they going to sleep?
For the co-sleeper converts, let's cut right to the chase. We've spend at least one sleepless night researching and reviewing the best baby co-sleepers on the market. In about 5-minutes, your decision should be simple.
For those parents who are still on the fence about co-sleeping, we have created a co-sleeper guide and included reviews of bed-side bassinets to give you a second option.
Newborn sleep: Which Room? Which Bed?
So, you finally have that bundle of joy in your arms and you now get to begin a new journey of life together. There are many things to think about and consider when it comes to what is best for that little ones first moments in this world, what to do and what not to do.
It can be overwhelming for any parent. There will always be moments, at least once a day, where you ask yourself if you are doing the right thing. Believe me, you are not the first parent to ask this question. I cannot think of one day in my life as a mom that I did not question myself. This is all apart of being a parent. It's a part of being a good parent.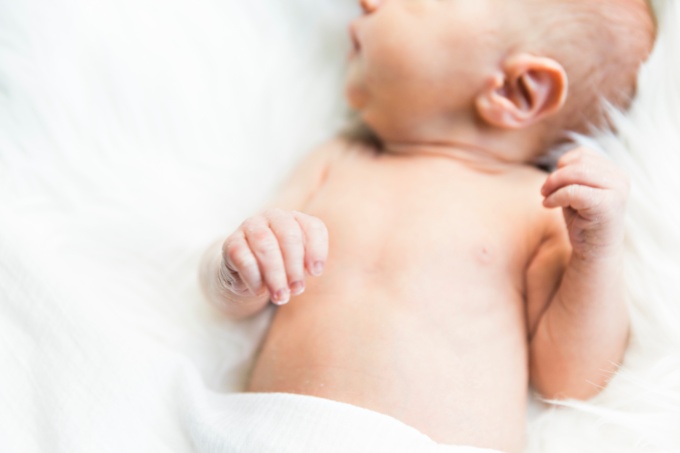 This brings us to the question of whether or not to have your newborn sleep with you in your room or bed or start them off in their own room. There is really no easy answer to this. There is also no correct or incorrect answer. Each and every parent has there own style of parenting, and for many, it is a continuous learning process with every changing views on what is right and what is wrong. This can be especially true with each day that a baby changes, matures, and grows. What was ideal yesterday may not be tomorrow.
So, on this note, from one mom to another, I will simply outline and lay before you the pros and cons, and the ups and downs of which type of bassinet or sleeper may work for you and you baby, along with some advice from other moms who have been there and done that.
Types of Co-Sleepers
There are two main types of co-sleepers. There are in-bed styles that are designed in such a way that a baby and parents can safely sleep in the same bed together. Then there are bedside bassinets that are designed to be as close to mom as possible without actually being in the bed. Both are good options. The choice simply comes down to a parents preference.
In-bed Co-Sleepers
These type of sleepers are pretty straight forward. There are usually designed with a comfortable base and sidewalls that are short yet firm. The walls of the sleeper are generally made sturdy enough so that the parents bedding cannot move into the infants space, yet comfortable enough so that mom or dad can easily cuddle with their baby. These usually have a cover or sheet fitting that can be removed for easy cleaning. Some sleepers also come with extras such as a removable nightlight for low light feeding and tending of the baby, as well as soothing sounds.
Bed-side Co-Sleepers
Bedside sleepers are what are generally thought of as a bassinet. These ones tend to be larger than an in-bed sleeper, which can be nice for longer use with a growing baby. Bassinets are also ideal for parents who are nervous about having their infant sleep with them in bed, yet want them as close as they possibly can.
There are traditional styles of bassinets that stand on adjustable legs directly beside the bed. There are also more specialized bassinets that are designed for moms that need some extra recovery after a difficult childbirth. These styles may swivel 360 degrees, easily moving close over the edge of the bed for feeding and cuddling, or away from the bed so mom can easily maneuver out of bed.
Bed-side co-sleepers also come with some convenient extras for added help. Some of them may come with a soft night light and lullaby music, while others may have gentle vibrations and soothing sounds for a fussy infant.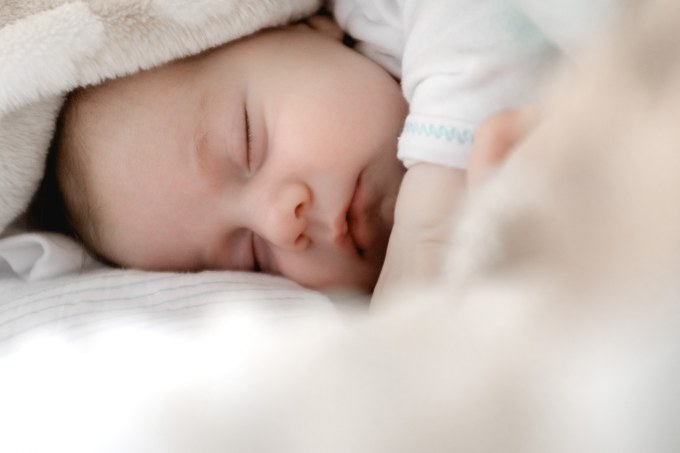 Things to consider when buying a co-sleeper
There always seems to be so many things to take into consideration when purchasing things for babies and children simply because they are constantly growing, maturing, and changing. As parents, we are always trying to think one step ahead. Funny thing is, in the world of parenthood, that rarely works. But you can't blame us for trying! From our experience, we can help you with a few things to consider when buying a co-sleeper.
First and foremost is what do you want for you and your newborn baby. What means the most to you and the growth of your child. Do you desire a closeness that you shared while baby was still in the womb, at least for a little while longer? Than you may opt to start off with an in-bed sleeper. Does the thought of being in the same bed make you a little nervous, yet you still desire that closeness? Then a bassinet that can be placed directly next to the bed within arms reach would probably make you rest at ease.
The next thing to consider is size. Do you want a bed that can grow with your child until you are ready for them to move into a crib? If this is the case, then you may opt for a bedside bassinet. These are generally large enough to accommodate a growing baby, yet intimate enough for an infant.
Finally, you will want to think about some of those extras that may come with the sleeper. Having been through many sleepless nights of those night-time feedings, I can attest to a nightlight. Being able to turn on a gently lit nightlight rather than a harsh and cold overhead light will not only keep the little one calmed, but it will ensure that once feeding time is done, you will both be able to fall back asleep faster. If the baby is particularly fussy, you could also consider getting a bassinet that comes equipped with soothing sounds and vibrations to help lull them back to contentment.
Best budget buy
Features:
– Dimensions – 15 x 16 x 6 inches
– Waterproof bottom
– Machine washable
– Stylish design
This lightweight bassinet (check price on Amazon) is a convenient alternative to the standard bassinet. It can be easily folded up and snapped shut to be worn as a backpack, making it a great accessory for moms on the go.
The bassinet is ideal for co-sleeping. It gives mom and dad peace of mind knowing that their newborn is within sight while sleeping, while still giving their little one a sense that they are sleeping in their own bed.
Busy moms can take this to the park, the sitters, or grandmas house so that little bundle of joy can safely and comfortably sleep in their own bed no matter where they are.
The Lulyboo bassinet is made of a soft, stylish, and machine washable fabric. It also has a waterproof bottom for life's little accidents. Its multipurpose design and affordable price make this bassinet an ideal choice for moms on a budget.
What we love
We love that this bassinet is so versatile. Mom can sleep beside her new baby in bed, and then easily fold it up for a trip to the park. She can then use it as a changing table, or put her little one down for an afternoon nap.
Watch out for
This bassinet is small in size for those newborns and does not adjust. We all know that those little ones don't stay little forever. It will only be a matter of time before a newborn outgrows it.
Check Price on Amazon
Features:
– Dimensions – 28 x 18 x 10
– Machine washable
– Polyester sued material
– Includes a Reflux Wedge and carrying bag
This Infant Bed (check price on Amazon) is an ideal bed for many reasons. It can be safely used as co-sleeper for parents ease of mind and convenience during those early newborn weeks. It has a patented womb-like design that uses special foot inserts to keep the infant in the fetal potion they enjoyed while in the womb. This can help newborns to make the transition easily from womb to their new world at their pace.
This combination bassinet can be used as a bassinet, baby bed, or lounger and can be adjusted as the newborn grows. It comes with an easy insert Reflux Wedge which is an ideal way to incline a newborn after feeding. The plush cover is machine washable for easy clean-up. The bassinet also comes with a carrying bag for those family trips.
What we love
The transition from womb to world can be harsh. Many times a newborn can be fussy for no reason other than they miss how life used to feel. As a mom, I know the difficulty in trying to keep them comfortable. The curve of this bassinet mixed with the adjustable foot inserts can make that transition a little less difficult.
Watch out for
While this bassinet is portable, it is still a bit bulky for travel. Knowing how much stuff I had to pack and carry when mine were that little, I'm not sure that I'd want to add one more big thing to that list.
Check Price on Amazon
Features:
– Dimensions – 35 x 19 x 12 inches
– Weight – 47 lbs.
– Soothing center
– Mesh walls
This swivel sleeper (check price on Amazon) is an ideal bassinet for the recovering mother. It can rotate and swivel 360 degrees along-side the parent's bed for easy access to a newborns needs. With easy lowering bedside walls, mom can not only be close to her newly born child during sleep but also tend to and nurture her little one during recovery time.
The bassinet has mesh walls easy viewing of a sleeping baby, while also providing ventilation. This baby sleeper also has a soothing center that comes equipped with a night light, lullabies, soothing sounds, vibration, and a back-to-bed reminder that can be set for an automatic 30-minute shutoff.
What we love
Some mothers need some extra time to recover after a difficult childbirth. This bassinet is ideal for any new mom who wants to care for her newborn in every way possible but also needs to make sure that she gets the rest and recuperation time she needs as well.
Watch out for
While this bassinet is very stable, that also means that it is very heavy. A new mom will need this set up for her in just the right spot, with no worries of having to move it again.
Check Price on Amazon
Features:
– Weight – 20 lbs.
– Dimensions – 39 x 25 x 35.5 inches
– Mesh walls
– Height adjustable
– Soothing sounds and vibration
– Recommended for ages 0 to 3 months
This bedside sleeper (check price on Amazon) has height adjustable legs so mom and dad can situate the bassinet to be level with their bed. It also has mesh sides for air circulation and easy viewing of the newest family addition. There is an adjustable incline to slightly raise or lower a baby's head.
Baby can be rocked gently to sleep with manual side-to-side rocking, gentle vibrations, lullabies, or other soothing sounds from the portable clip-on unit. It also comes with a machine washable infant insert for quick cleaning of inevitable accidents.
What we love
With the adjustable legs, the height can be adjusted just right. Mom or dad can simply roll over in bed and easily gaze at their new baby as if they were right in bed with them.
Watch out for
While the bassinet looks sturdy enough, I still get the feeling that parents will want to make sure that the legs are secured beside their bed for extra safety. Especially if there are other children or pets in the home.
Check Price on Amazon
Editors choice
Features:
– Dimensions – 29 x 17 x 4 inches
– Material – 100% organic cotton
An heirloom quality sensory lounger that is made of the highest quality, 100% organic cotton. This Patented Sensory Lounger (check price on Amazon) is designed to smartly hug a baby in such a way that it provides them with a feeling of calmness.
Its unique design was created in such a way that an infant is gently hugged within the lounger, keeping an infant in place naturally, while also keeping them on their back. The snug cover can be easily removed for wash-time.
What we love
While new moms generally do not want to give up their newborn from within their arms, there comes a time when mom has to take care of other needs in life. It is a comfort knowing that she can safely nestle her little one within this lounger for those moments.
Watch out for
The center sling is unpadded as part of the design. Therefore that area will take on the firmness of the underlying surface. Something to consider when deciding where to place it with each use.
Check Price on Amazon
Best baby co-sleeper bassinet
Features:
– Weight – 46 lbs.
– Dimensions – 19 x 12 x 35 inches
– Material – Polyester
– Mesh walls
– Recommended for ages 0 to 5 months
This swivel sleeper (check price on Amazon) is ideal for nursing moms, and those that are recovering from a difficult childbirth. It can swivel 360 degrees with side walls that lower so mom can have easy access to baby, while also being able to get out of bed easily.
The bassinet is designed with a 4-point base that can adjust to most beds and with legs that can tuck easily beneath the bed to take up less bedroom space. The walls are made of mesh for better ventilation and easy viewing of sleeping baby.
What we love
With its lowering walls and 360-degree swivel, this is an ideal alternative to bed sharing for both mom and infant after delivery.
Watch out for
While the sides can be locked up into place for safety, as a mom I would be double checking that lock constantly, especially if there are other siblings or large pets that have the desire to peek in on the new family member.
Check Price on Amazon
Features:
– Weight – 25 lbs.
– Dimensions – 34 x 20 x 31 inches
– Mesh sidewalls
This bed-side co-sleeper (check price on Amazon) has built-in adjustable legs that can be adjusted to just the right height to mom and dads bed. The side wall can easily be put down for easy access to a new baby's needs.
The bassinet has a storage area beneath it for storing all those late night necessities, and includes a mattress, and fitted sheet strap and plate. The side walls are mesh for a 360-degree view of baby while also providing ventilation.
What we love
The size of this bassinet is small enough for an infant yet large enough to accommodate a growing baby so there will be no worry about having to move baby to another bed too soon.
Watch out for
This bassinet will take up more space than others with its design, so it may not work well in small spaces.
Check Price on Amazon
Upgrade choice
Features:
– Weight – 38 lbs.
– Dimensions – 30 x 16 x 32
– Material – cotton, wood, plastic
– 100 % organic mesh sides
The Smart Sleeper (check price on Amazon) has mesh sides that curve around the entire bassinet for views of baby from every angle. Its size can accommodate a growing baby so it can be used for several months before having to make the transition to a larger crib. Its design prevents rolling, keeping baby safely on their back.
This bassinet comes with a handy feature for sleepless nights. It can soothe babies with its gentle rumbling sound and rocking motion similar to the womb. It can also respond to the little ones 'fussing' sounds with a gradual white noise and motion activation.
What we love
This one is an excellent upgrade from an infant bassinet. Large enough for a growing baby, yet small enough to have beside mom and dad's bed.
Watch out for
This bassinet doesn't have sides that go down, so it may be a little more difficult scooping up the little one in the middle of the night.
Check Price on Amazon
Features:
– Dimensions – 30.5 x 15.5 x 6 inches
– Batteries required
– Includes incline wedge
– Includes night light and sounds
This portable infant sleeper (check price on Amazon) provides an ideal way for baby and mom to safely sleep together. It has two vented, rigid walls designed to prevent an infant from rolling over while also keeping parents bedding safely away.
It also includes a soft glowing night light that can play a lullaby or imitate the sounds of a mothers womb. The sleeper has an easy fold-up design for easy travel on those family trips.
What we love
The walls of the sleeper are rigid enough to keep baby safe In the parent's bed, yet flexible enough for mom and baby to easily cuddle.
Watch out for
As a mom, I get the impression that this sleeper is more suited as a daytime napper or travel sleeper, rather than a full-time co-sleeper.
Check Price on Amazon
Features:
– Dimensions – 17.5 x 16.5 x 6.2 inches
– Material – Polyester
– Includes a nightlight
A sturdy and secure sleeper (check price on Amazon) designed for maximum airflow around baby's head and feet. With its anti-scoot wall, mom can feel assured that her little one will stay in place.
The sleeper also has a portable night light for easily tending to baby's needs in the middle of the night without using a harsh light. It can be easily folded for travel and has a machine washable sheet and cover.
What we love
This sleeper is an ideal choice for parents that desire a co-sleeper that can also be easily transitioned to a crib when the time is right.
Watch out for
The sides of this sleeper may not be as rigid as desired for added safety while co-sleeping. Extra care may be needed.
Check Price on Amazon
What are the benefits of co-sleeping?
Both parents and baby get better sleep. An infant that is either in the same bed as the parents or directly beside it can be responded to and tended to quickly.
It has been proven that infants that sleep in a bed-side sleeper have a lower risk of SIDS and other sleep-related deaths.
Mothers who breastfeed will be able to feed her baby easily and put baby back to sleep before fully awake, resulting in a better night sleep.
Co-sleeping can decrease the chance of night-time separation anxiety. This can be an ideal choice for a fussy baby.
When mother and baby sleep together they tend to get in sync with their sleep patterns which means better sleep for both of them.
Being in the same room while sleeping enables a parent to monitor their baby during illness.
Co-sleeping provides an infant with more intimacy, and the feeling of a safer environment.
Do co-sleepers increase the risk of SIDS?
It has been recommended that parents room-share with their baby without bed-sharing to prevent SIDS. Evidence has proven that this practice can reduce SIDS by up to 50%. It is recommended that parents do not bed share with their infant due to the risk of suffocation from either the blankets, pillows, or movement of the parent's body. This especially holds true with heavy sleepers, or parents that smoke, drink alcohol, or take certain medications.
How long can my baby use a co-sleeper?
Once parents have decided that they want to co-sleep with their infant, experts recommend that babies sleep in their parent's room until their first birthday. Parents may decide to move baby to a crib in their own room sooner, but it is still recommended that this not be done before 6 months of age.
If my baby co-sleeps, will he struggle to sleep in his own room in the future?
There is always the possibility that there may be some difficulty making this transition, as there is making any big transition in life. It all depends on the age and personality of the baby at the time of transition. It is recommended that the move from mom and dads room to baby's room be done sometime between 6 months and one year. Waiting too long could actually make the process a lot more difficult then it need be.
There is a good possibility that both mom and baby may have a few sleepless nights during the process. But don't worry. Having been through this myself, I can at least offer a couple of personal bits of advice. If possible, when the time is right, consider moving the sleeper directly into the crib in the baby's bedroom, or moving the whole bassinet into the room.
Once they have gotten used to the new space, you can then move them from sleeper or bassinet to crib. This should help ease the process a little. Even so, you may have some nights where baby is restless. The most important thing to remember is to simply be there for them. Sing them a lullaby and reassure them with soft belly rubs to try and relax them in their new crib and bedroom. Believe me, it may take a few sleepless nights, but they will eventually get used to their new room, and even grow to love it!
And the winner is…
Having gone through the experience of being a new mom for the first time with my own children, and taking into consideration everything that I researched while writing these reviews, I have come to the decision that the Halo Bassinest Swivel Sleeper, Essentia Lattice (check price on Amazon) is the winner of this roundup. There are many reasons that this bassinet won, but first and foremost is the fact that mom and infant can safely sleep as close together as they possibly can without actually sharing the bed. Then there is the other aspect of how this bassinet is able to swivel 360 degrees.
Whether a mom is recovering from a difficult childbirth, or simply needs some extra days of rest after delivery, this sleeper will make it all the more easier. She can easily move baby in close for extra cuddles, or swivel the bassinet out so she may easily get up from her bed.