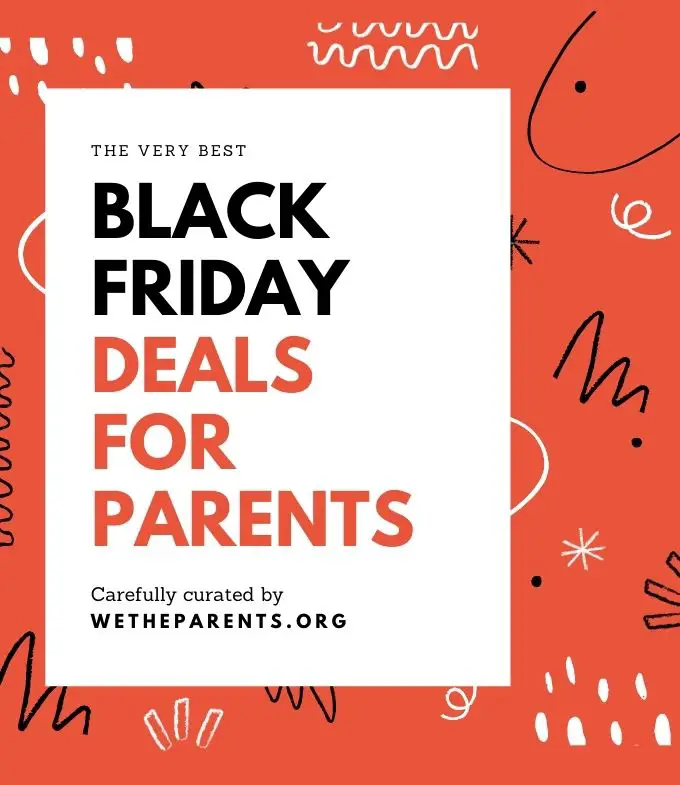 The Black Friday tradition is still going strong even in this time of curtailed in-person shopping – welcome to the world of the Cyber Mall!
While it lacks some of the urgency and giddy fun of lining up at the store's doors hours before it opens, the same basics hold true to capture the best deals.
Get as much as you can as cheaply as you can. The end of the year is chock full of savings on Black Friday, the day after Thanksgiving, and Cyber Monday after the weekend. The tracking skill of the true bargain hunter is to plan what you want to buy, research the best deals, then jump on the offers in time.
We've researched some of the best bargains Amazon has to offer in the 2020 holiday season. Whether you're buying for your littlest one or even for yourself, you might find just what you're looking for.
The products below are great quality and have tempting prices, so get ready, fire up the laptop, and buy!
Black Friday Baby Deals 2020
Here are the best baby deals we've found for this season. All are for sale on the internet. Check these out and feel free to scout the websites for more bargains.

Stroller Deals


Car Seat Deals

Nursery & Bedding Deals

Sling, Wrap, and Baby Carrier Deals

Diaper Deals

Baby Essentials Deals

Toys & Gift Deals

Baby Mealtime Deals

Baby Clothes Deals

Pregnancy Gear Deals

Family Home Deals

Home Electronics Deals
Buying Guide for Baby: Black Friday 2020
Black Friday, as we know it today, has its roots in Philadelphia in the 1980 Christmas buying season. Merchants took advantage of all the visitors to the city for the annual Army/Navy football game. The sale was so successful the concept quickly spread to other American cities.
Holiday buyers had a blast even though getting the best deals meant standing in long lines in pre-dawn hours. Then, when the doors opened, the rush was on to grab the best deals before the stock was depleted.
Now, Black Friday deep discounts have spread to every village, suburb, and big city in the US. In the ensuing years since its beginning, Small Business Saturday/Sunday and Cyber Monday joined Black Friday in the weekend that kicks off the traditional holiday buying season. We no longer need to plan a rush in the dark. We can shop from home at stores all over with just a few finger clicks.
This year, shopping around the world has moved to the cell phone, tablet, or computer. Since we have to stay home as much as possible these days, we should spend a moment thinking about what this holiday season would be like without the internet. Suddenly, shopping on the Amazon website isn't just convenient; it's the only way we can hope to find those perfect gifts for loved ones. We might not be able to shop in person, but we can get the perfect gifts at great prices just the same.
If you are expecting a child or have a baby or toddler, this Buying Guide will help you find the best deals on popular items. Whether you're looking for essentials or splurging on a big-ticket furnishing, check our recommendations. Amazon will update the site in real time to keep your browsing targeted and accurate.
Our best advice for shopping Black Friday deals? Move fast. There are only so many available for each item. Once the item is out of stock, that's it. If you want a featured item, buy it quickly before others beat down the proverbial cyber-doors before you.
Are the Deals That Good?
If you need a new stroller, waiting until Black Friday sales is probably a good idea. Plan what you need and what features would be nice to have. Research buyers' recommendations and warnings. When you've selected one of several possible strollers, then search for them like crazy.
There is strategy involved in getting the best deals on the best products. Take a few hours to learn the way five-star shoppers clean up every gift-buying season.
The Best Deals on Black Friday
There are categories of sale items that are usually more deeply discounted than others. Get to know these offers and compare your written shopping list with them. These best buys include the following categories:
Appliances
Electronics
Car Seats
Strollers
Baby Carriers
Winter Clothing
Sneakers
Some of the deepest discounts, however, are on the less expensive items. A discount of $3.99 might not seem worthwhile, but if it's on an item you will need to buy anyway, go for it. Once you tabulate the dollar savings into percentages, you might save a healthy 70%. Keep percentages in mind before actual costs.
Try to pick up as many of the essential baby items that you will need to buy in any case. You will need to buy things like diapers, wipes, clothing, and skincare products regularly.
Don't forget that babies and children have a big growing habit. If you are buying in quantity, make sure to buy larger sizes as well so that you can keep one step ahead of Junior's growth curve.
In addition, look forward to items they don't need now but certainly will soon. Bigger ticket items like feeding chairs, toddler beds, or potty chairs can stay in the attic, basement, or garage waiting for the child's inevitable maturity. You know you'll need them eventually, probably in less than a year.
Some Not So Good Black Friday Buys
Black Friday sales are not all equal. Some items have different bargain sale schedules,, and buying the item will prevent you from saving as much as possible.
Christmas decorations will be the cheapest right after December 25. On the 26th, if you want more or other decor items, this is the best day to scout them.
Furniture is traditionally discounted in January and then again in August and September.
Gaming consoles are often sold at a discount on Black Friday. Beware, those will not be the latest generation. If you want to save on the latest and greatest, wait until the week before Christmas instead.
Linens and towels are, by long tradition, go on sale in January during White Sales events. If you need a couple of crib sheets, go ahead and order them at the online store's discount. If you need more than a few, are buying for the family, or want more expensive brands, the White Sales are perfect.
Toys are tough to buy on sale in the holiday season. Hard to find, hard to get there first. Suppose you can wait until the second week in December when merchants will want to move products more quickly before time runs out. A loss-leader sale by an outlet is the magic ticket if you're ready to buy at the right time.
Be a Successful Black Friday Shopper
In the year 2020, all our shopping plans have been disrupted. Stay at home orders, and concerns for our families' health make it almost mandatory to shop online this year. Fortunately, major retailers have robust websites where we can shop to our hearts' content in our pajamas at midnight, if we wish.
So, we will be shopping in a very different way this season, but the old, treasured ways of the mad rush for the department store's doors at 5 a.m. still hold. The average shopper will spend nearly $1,000 on holiday gifts. Make sure your spending doesn't hurt your finances for the rest of the year.
Make a list and check it several times. The key to successful budgeting is planning. Lists are essential. Choose categories like 'Bobby's Xmas List' and so on. Write down what you believe you'd like to get Bobby, then add up the total of the non-sale prices.
Check price matching policies. There's nothing more disheartening than having a discount beat after you buy. If you were thrilled to save $25 on a crib, you'd be heartbroken to see it a few days later for $75 off at another outlet. If the outlet has a policy of matching competitors' prices for the first 30 days after purchase, you can rest more easily.
Know the outlet's return policies. If you can't return a Black Friday sale item, it becomes a deeply discounted doorstop. Do your homework before placing an order. If a certain store has a no-return policy in effect for the sale period, use other stores instead.
Use web searcher apps. Set the deal crawler app on stun and see what deals it comes up with to help find the best price.
Move quickly to seal the deal. If you find your bargain, jump on it. Don't wait another week in the hope that the price will dip even further. It's like being the first in the door at the department store on Black Friday. It's time to move quickly ahead of all those other shoppers. Bonus: there are no fistfights in cyber shopping.
Don't forget record keeping. On that shopping list, note that you've bought the item and how much you paid. It's embarrassingly easy to buy two of one product. Even more vital is that you will see right away how much money you've spent. Your list can keep you from wildly overspending.
Be a Pro Amazon User
Of all the online stores, Amazon is by far the leader of the pack. They ship quickly, have a robust website with good sales metrics. You can nearly always count on their product availability tallies being up-to-the-minute accurate.
Some tips will help you get the very most from your Amazon shopping experience.
Advanced Bargain Hunting Techniques
There are some tips, websites, and planning guidelines that will ensure you are saving the maximum possible on your holiday purchases.
Use web crawlers. When you're ready to make a purchase, every few hours, put the names of your candidates in the search engines and look closely. If you can save 50%, the work will be well worthwhile. Of course, free apps like the Honey browser extension will search and compare in the background.
Use the right credit card. Put some time before your major buying decisions are final. If you have a credit card with annual fees or a high-interest rate, look into alternatives. According to WalletHub's Credit Card Landscape Report, the average credit card interest rate in 2020 is 17.98% for new cards and 14.58% for existing accounts. If you are buying from Amazon.com and are a Prime member, there are two credit cards with no annual fee that the site offers. Final tip: look for credit cards that give you rewards, percentages of what you spend refunded to you.