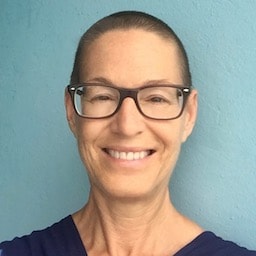 Gina Maria Jansheski, MD, FAAP
Dr. Gina Jansheski is a board-certified pediatrician and a Fellow of the American Academy of Pediatrics. She has been tirelessly treating infants and children for more than 20 years in a variety of settings both nationally and internationally. Her main work is with hospitalized patients and kids with special needs.
As the former medical director of the Tucson Pediatric Hospitalists, she set up the Pediatric Child Abuse Review Team. She also served as the director of the TMC Pediatric Hospice and established the first pediatric palliative care program in Tucson.
Later, Dr. Jansheski took on a position as the medical director for The Painted Turtle, a camp for children with chronic and life-threatening illnesses, which runs year-round for kids with conditions such as liver and kidney transplant, hemophilia, spina bifida, immunodeficiency, rheumatic disease, skeletal dysplasia, and more. The Painted Turtle camps provide children and their families with a unique opportunity to participate in riding, zip-line, boating, fishing, and many other activities free of charge. She was instrumental in setting up special sessions dedicated to children with cerebral palsy and developmental disabilities.
Along with her professional work, Dr. Jansheski regularly volunteers in India and providing care to children and street animals. Dr. Jansheski is very proud of her three grown sons, who have each served or are currently serving in our United States Military. She has also sponsored a young girl in India for the past 7 years, and one of the highlights of her life was to meet her for the first time in India last year.