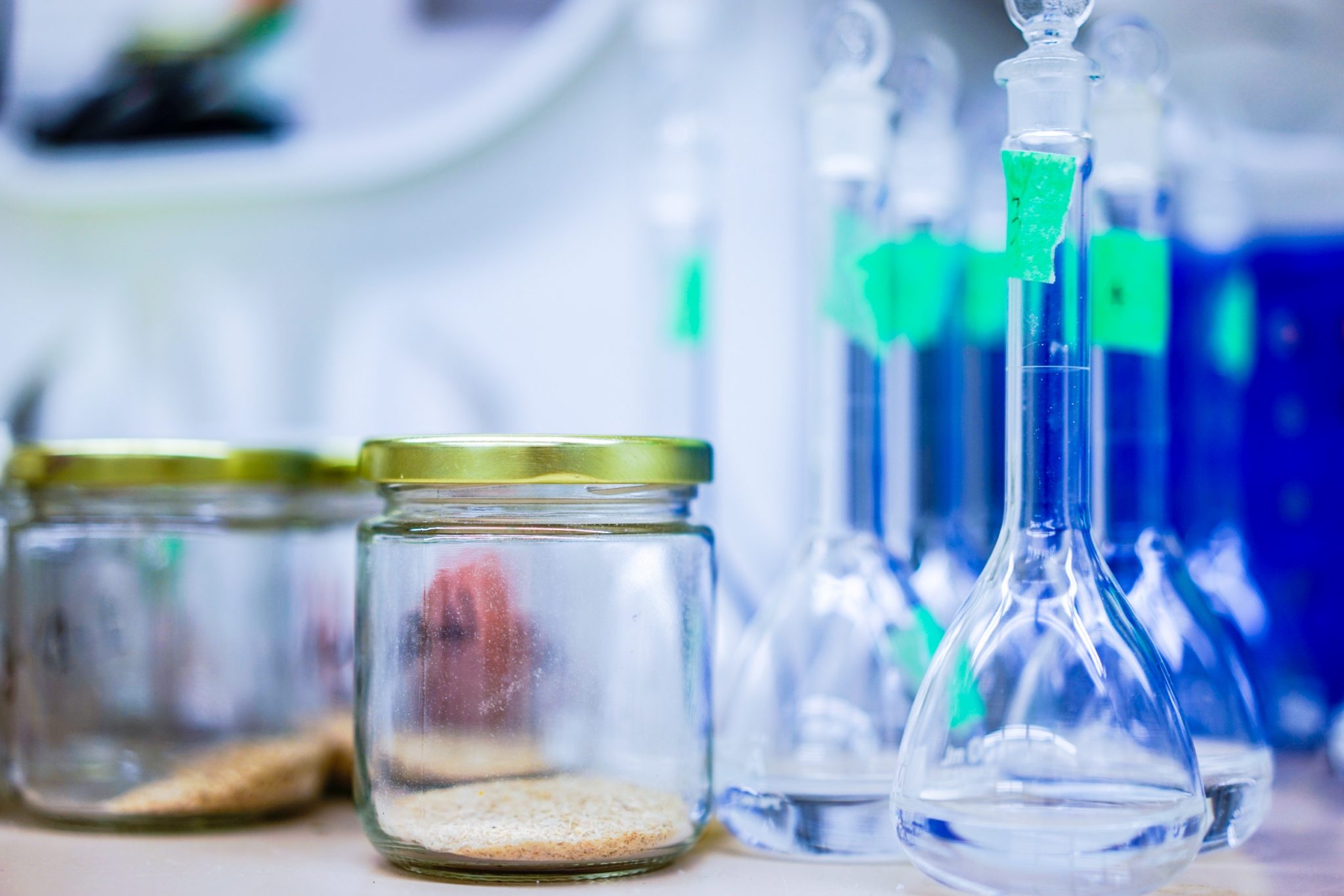 Instead of spending money on whirring gizmos and flashing gadgets that soon lose their appeal, science kits make great gifts as they both encourage children to learn more about the world around them while also being incredibly fun and engaging.
Although all the science kits reviewed here are for kids age 3-17, they will be a delight for parents as well. Few moments can really compare to watching a child's curiosity blossom as a science kit helps fire their imagination.
Whereas science was just coming into its own a century ago, now there are so many amazing and innovative science kits for children that it was really hard to choose our favorites. We've carefully combed through reviews, feedback, and real-world use of the top science kits on the market and come up with a list sorted by age group.
Whether for your own kids or for someone else's, science kits simply make great gifts. The best science kits perfectly balance fun with sparking the mind to learn more about what makes the world tick.
Find more: If you're interested in science kits then you'll probably be interested in our articles on science toys and solar system toys too.
Without further introduction, we present our choices for the best science kits for kids.
Best Science Kits for Toddlers
It's never too early to start exploring and learning with these fun science kits:
We feel this innovative kit is as 'mind-blowing' as the title suggests, as it teaches young scientists all about chemistry and scientific principles whilst being incredibly fun and captivating.
Rated for kids aged 4 and up (younger kids need parental supervision), the kit comes with 20 different components, including (safe) chemicals, dyes, test tubes, pipettes, and a comprehensive activity guide.
If you know a budding young scientist burning with curiosity about how the world works, this is the closest thing to a full science lab that you can buy.
Highlights:
Kit lets kids learn about volcanoes, grow crystals, and chemical reactions amongst many other things
The kit comes with everything to get started but you'll need a few common household items to do all the experiments listed in the book
The instruction book is simple enough that parents with a non-science background can easily use it
Perfect for family bonding
Stimulates logic and critical thinking skills
Check Price on Amazon
Rated for kids age 3 and up, this comprehensive kit is a great way to make learning about math and STEM science skills fun. The kit comes with cards and foam tiles, perfect for mastering the basics of math, problem-solving, and pattern recognition.
The included activity cards can be safely written on and easily erased with dry erase markers, and the kit is versatile enough to provide intellectual challenges for young toddlers all the way up to grade school kids.
Highlights:
High-quality foam blocks and cards suitable for little kids
Comes with 35 picture tiles, 25 number puzzles, 50 counters, and 26 activity cards
Also comes with an activity guide with tons of fun lessons
Included storage box keeps it easy to store everything when not in use
Perfect for developing fine motor skills
Check Price on Amazon
Best Science Kits for Kids
As kids grow up, it's natural that they become curious about how and why the world works. All the kits on our list are designed to give years of educational fun.
Perfect for kids as young as 5, this complete greenhouse kit is perfect for teaching children about how plants grow. The kit comes with instructions for building an automatic watering system, and the innovative viewing domes are guaranteed to fire the imagination of budding biologists.
Simple enough for even little ones to enjoy, the botany greenhouse kit is also sophisticated enough that older children can use it to learn more about capillary action and the different parts of plants.
Highlights:
Getting their hands "dirty" is super fun for all kids
Constructing the domes and watering system is a great learning experience
Included instruction book has 30 experiments
Comes complete with seeds, dirt, and everything you need to get started
Check Price on Amazon
This comprehensive robot kit has everything kids aged 7 and up need to build an infinite variety of robot vehicles. Best of all, the kit comes with its own solar panels so that you'll never need any batteries to create an army of robot cars, trucks, underwater explorers, boats, and other fun vehicles.
The kit is specially designed with instructions for simpler robots that young ones can build and more advanced designs for older children.
Highlights:
Robots come with five mobility options, including "zombie chaser"
Solar power means no batteries and a greater understanding of how sustainable energy works
Kit comes with solar panel, motor, gearbox, and accessories
Instruction book includes builds for simple bots and more advanced ones ideal for older children
Perfect for collaborative play and experimentation
Check Price on Amazon
This award-winning microscope has everything young scientists age 6 and older need to learn more about the hidden world all around them.
With a powerful lens providing up to 1200x magnification, fully adjustable focus, and 52-piece accessory kit, this microscope pack is a truly powerful instrument. The hard-sided carrying case is perfect for field investigations, and the built-in color filter wheel, LED lights, and illumination mirrors mean this is a real microscope, not a simple toy.
Highlights:
The LED light uses 2 AA batteries (not included) making it easy to conduct mobile experiments
Kit comes with shrimp eggs and a hatchery for learning about biology
Accessories include tweezers, petri dish, slides, vials, and everything else you'll need for a home science lab
Uses real glass lenses and slides
Powerful enough to see individual cells and nuclei
Check Price on Amazon
The principles of DNA were only discovered half a century ago, but this DNA kit is perfect for kids aged 8 and up to learn about genetics and biology. The kit comes with a comprehensive 40-page book with 18 projects, including how to extract DNA from plants and a chromosome puzzle.
Highlights:
3D illustrations in the instruction book make the kit easy to use
Perfect for any budding biologist or forensic analyst
Included chromosome cards help children learn to identify genetic material
Parents can learn along with their children
Everything you need is included in the kit except for denatured alcohol and a coffee filter
Check Price on Amazon
Best Science Kits for Teens
As kids start to get older, they need more powerful kits and tools to prepare them for a lifetime of learning. The kits in this list are perfect for curious pre-teens all the way up to dedicated youths preparing for a STEM education.
There's a reason why "rocket science" is a synonym for difficult science, but this amazing kit is perfect for young adults curious about space flight and advanced physics.
Safe enough for kids 13 and up to use without parental supervision, this rocket kit uses water pressure to launch rockets that kids build themselves up to 90 feet in the air. The instruction book details how to convert a two-liter plastic bottle into a fully functioning water-powered rocket.
Highlights:
Kit includes bottle, fins, and instructions
You'll need a bicycle pump (not included) to launch your creation
Excellent for learning about flight dynamics and the principles of physics
Perfect for a group fun and learning
Great for getting kids outdoors
Check Price on Amazon
With 15 included mineral specimens, this kit is perfect for any young science enthusiast who wants to learn more about geology and mineralogy. Safe for kids aged 8 and up, this kit is no toy but a true science kit that teaches young people how to classify, identify, and test different kinds of minerals.
Highlights:
Comes with a magnifier, streak plate, and nail for identifying and testing minerals
Kit comes with igneus, sedimentary, and metamorphic minerals
Comes with a sorting tray
Ideal for homeschool learning and self-study
Included guidebook explains how minerals are formed along with other inciteful information
Check Price on Amazon
If your kid has ever dreamed of building their own computer, this kit is for them. The extremely detailed manual will teach your teen how to design, build, and then program their own computer.
The included case helps keep all the components neatly organized, and the kit can be used over and over again to build a nearly infinite variety of microcontrollers.
The included project book has instructions for projects ideal for both beginner and more advanced gadgets, including lights, servos, trackers, and thermistors.
Highlights:
The kit has everything you'll need, including a breadboard, components
and USB cable
Amazingly versatile, this kit will grow right along with your children
Kids can download software to run on their own hand-built designs
Excellent for learning how circuits work and the basics of electronics
Check Price on Amazon