Aaargh!
Sometimes, breastfeeding just hurts.
Yes, it's an incredible ability that mother nature has bestowed on new moms. But sore and cracked nipples can cause the strongest and most dedicated mothers to tear up when it's time for their baby to nurse. Suddenly, even pulling a soft t-shirt over your chest, or – heaven help us – a bra, is enough to cause a wave of dread to wash over you.
So, what can you do to alleviate the pain caused by your little shark (I mean, baby!), nursing? Luckily, there are many kinds of nipple creams available for you to purchase. These are designed to help moisturize dry and cracked nipples, minimize discomfort, and allow you to continue breastfeeding your baby.
Choosing the right nipple cream
While buying nipple cream is a relatively straightforward process, here are a few things we suggest you keep in mind while choosing your perfect product.
Lanolin vs lanolin free
Many nursing moms are big fans of nipple creams that use lanolin as the primary ingredient. However, it's worth noting that another name for lanolin is "wool wax" or "wool grease" and that this ingredient is essentially manufactured from a wax that is secreted by sheep to keep their wool weatherproof.1Lanolin
wikipedia.org/wiki/Lanolin
In short, if you or your infant have a wool allergy, stay far away from products that use lanolin.
Another concern that some have about lanolin-based products is the risk of pesticide contamination. The long and short of it is that lanolin comes from the wool shaved off a sheep. This sheared wool is then soaked in pesticides to remove any hidden parasites. If you are leaning towards purchasing a lanolin product, just make sure the company has a safe refining process in place.
That said, lanolin is similar to wool in that it is antifungal and antibacterial, which is just what is needed to keep the nasty bugs out of cracked nipples. Plus, it is water repellant meaning your nipples will stay dry during feedings and recover faster.
Related: The Best Nursing Pillows of 2021
Ease of application
You will, of course, want something that is going to go on smoothly and easily. If you find that you have purchased a cream, balm, or spray that doesn't easily apply to the skin, try a different product. There are all sorts of consistencies and application methods out there, so don't suffer just because one product was too rough or too messy.
Scents
A good smell is great for a lot of things. Freshening up your house, bringing back fond memories, even making your mouth water. When it comes to nipple cream, however, a strong smell will likely turn your baby off your breast, so it's important to stick to non-scented or lightly-scented products.2Nipple Pain Remedies
americanpregnancy.org/healthy-pregnancy/breastfeeding/nipple-pain-remedies-12015/"
Related: 7 Best Nursing Pads of 2021 (No More Leaky Boob Mishaps!)
Our picks of the best nipple creams
Best for sensitive skin
Our opinion
With only seven ingredients, including shea butter, beeswax, and olive oil, this nipple cream has no synthetic odor or flavor that will turn your baby off your breast. You don't even have to clean it off your nipples before you nurse. It is 100% USDA Certified Organic, contains no preservatives or parabens, and is petroleum-free.
There is also no need to worry about this cream creating a sticky mess; it goes on smoothly and provides instant relief for your sore skin. Another huge perk? No staining. Trusted by doctors, Lansinoh is a reputable brand with products that are known to work, and this nipple cream is no exception.
Best for texture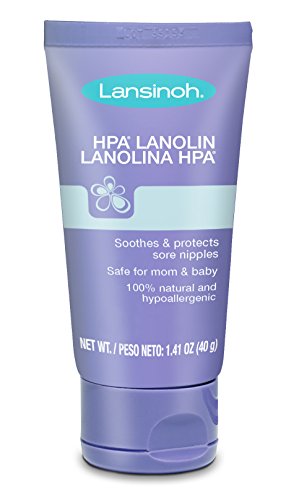 Our opinion
This classic nipple cream comes highly recommended by many moms , lactation consultants, and doctors in the United States. It is 100% natural, hypoallergenic, and preservative free. It is also safe for your infant, so there's no need to remove it before your baby's next meal. Designed to soothe and protect cracked skin, some moms even use this product as a lip balm – bonus!
If you are concerned about pesticide exposure (due to the lanolin), be assured that the company insist they ultra-refine it to make the lanolin as pure as possible.
Best for budget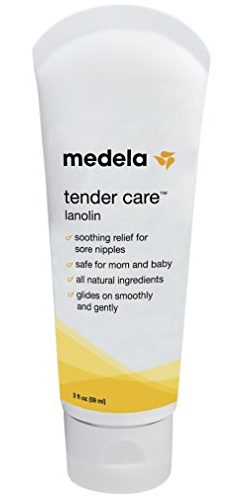 Our opinion
This product contains all-natural ingredients and is 100% safe for you and your baby. It's hypoallergenic ingredients offer soothing relief and protection for sore nipples. It goes on your breast smoothly, so the application is hassle and mess-free.
Best natural cream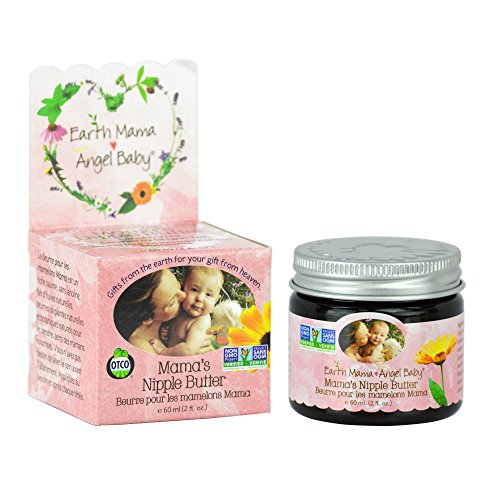 Our opinion
This Earth Mama Angel Baby product is non-stick, lanolin free, and made with non-GMO calendula. Calendula soothes skin and promotes faster wound healing. Clinically tested and formulated by a nurse and a herbalist, this is a vegan and gluten-free nipple cream that is safe for your infant to ingest. Many moms have also found that it works wonderfully as a breast pump lubricant.
I personally love The Earth Mama Natural company, and also highly recommend their diaper rash cream.
Best organic balm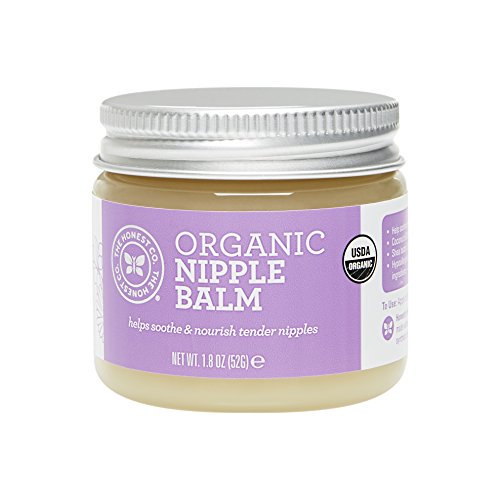 Our opinion
Another lanolin free product, this balm is cruelty free and hypoallergenic. Made in the United States, it is designed to relieve irritation, as well as revitalize chapped and sore nipples. It contains nourishing ingredients such as olive oil, Shea butter and aloe, all of which are USDA Organic Certified. In fact, the ingredients are food grade and super-high quality, so  you won't need to wash it off before you breastfeed again. (By the way, we're NOT recommending it as baby food!) Although a bit pricier than some other products, the company makes a charitable donation towards education with each purchase.
Best organic cream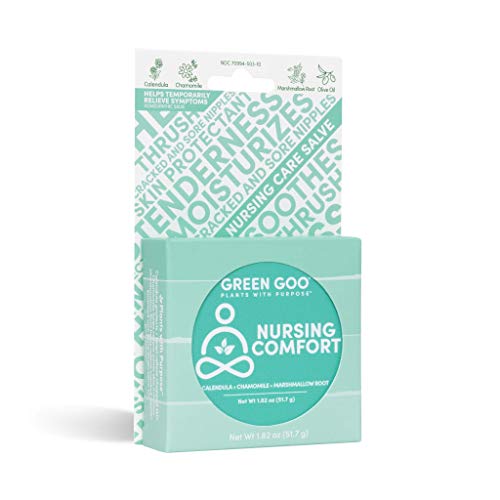 Our opinion
Made with a unique blend of oils, this organic nipple cream hydrates while it soothes, relieving any itchy skin associated with breastfeeding. It is lanolin free, petroleum free, and is without parabens. Although an organic (and herbal) product, the manufacturer recommends you wipe your nipples clean if your baby wants to eat right after application.
Wrapping it up
We are sure that one of these products will bring you relief. Just remember, even though it feels like 'Wolverine' is latching onto your nipples right now, this pain will eventually subside and you'll come to love the quiet, intimate moments that breastfeeding affords you and your baby.