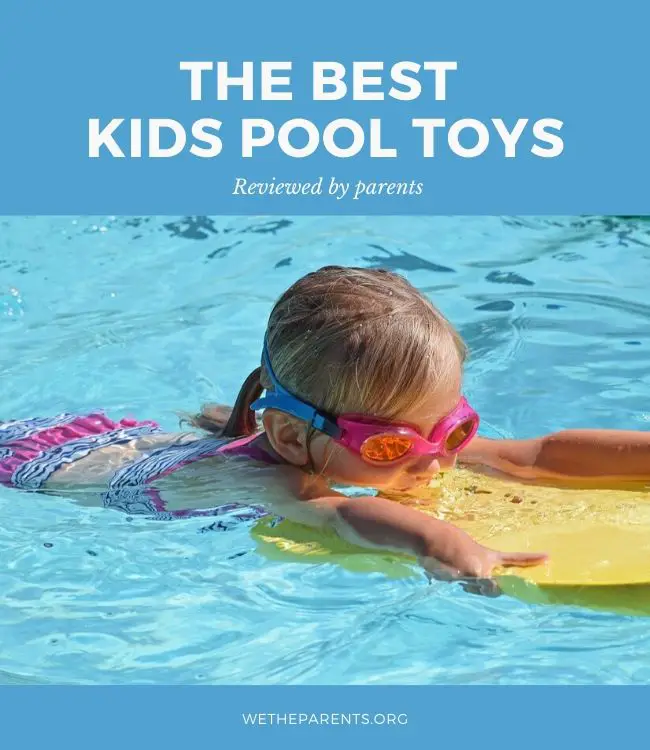 Cash registers help kiddos learn essential social and academic skills. Children can use their money boxes to act out a typical grocery store experience. Dramatic play helps to prepare kids for real-life situations. Many cash registers also have built-in calculators and slots for play money. These elements can foster a child's interest in math and money. There are plenty of educational games you can discreetly incorporate into cash register play.
Knowing all this, we were eager to compile a list of the top toy cash registers. We've narrowed our selections down to 11 favorites. Before you check out our reviews of these amazing products, be sure to browse our buying guide.
Editor's Choice
Learning Resources Calculator Toy Cash Register
This register is super durable and fun for children of all ages. We love that children can fiddle with its solar-powered calculator.
View on Amazon
Parents Guide
-to buying toy cash register-
Making Developmentally Appropriate Selections
During our research, we were delighted to learn that there were toy cash registers for children of all ages. While toddlers and babies have difficulty understanding advanced number concepts, they can benefit from toys that enable them to flex their fine motor skills. Cash registers with big, colorful buttons and levers are excellent for toddlers who enjoy solving problems and making discoveries.
If your child is preschool age or older, they may be able to recognize some letters, numbers, and colors. A cash register with a functioning calculator, scale, or conveyor belt is going to get a lot of use. At this time, you may want to graduate from a handheld cash register to a large store setup. This is a great age to start working on basic math.
Children between the ages of 4 and 6 love pretend play. They enjoy stocking shelves, exchanging money, and bagging groceries. Each one of these exercises helps them develop more cognitive and social skills. At the same time, these activities also encourage teamwork and cooperation.


What Accessories Work Best?
After looking at a variety of toy cash registers, we think we've seen it all. We saw options that ranged from simple and low-tech to flashy and accessory-laden. As aspiring educators, we tried to select toys that promoted math skills. If a child has a functioning calculator and pretend money, they may attempt to do a little arithmetic.
Pretend credit cards, reusable bags, functioning conveyor belts, and beeping scanners are all also a lot of fun. Older children get a kick out of register setups that look and feel like the real thing. After all, they want to imitate the behaviors they observe in real life. Still, let's not forget that children can conjure up a lot with their imaginations
Let's Talk About Durability
One of our biggest concerns with toys is durability. Think about the materials and craftsmanship that went into building your little one's cash register. We're not biased when it comes to materials. We just want to make sure that the toys that we recommend can withstand the wrath of a tyrannical toddler.
With that said, we were pleasantly surprised by the durability of most toy cash registers. The most common material defects were sticky cash drawers, slow-moving conveyor belts, and absurdly noisy scanners.
We also want to point out that not all cash register accessories are created equal. Many manufacturers cut corners by offering thin paper money and cardboard play food. These items have little chance of surviving multiple play sessions. Still, some of the best dramatic play sessions center around a cash register and random household objects.

Transparency rocks! When you shop through links on this page, we may earn a small commission.
#1 Learning Resources Toy Cash Register
Editors Choice
The Learning Resources Toy Cash Register (check price on Amazon) is a classic blue red cash register toy that's made of incredibly thick plastic. Not only is it durable enough to handle dings and drops, but it is also an excellent tool for teaching math literacy. The onboard number pad serves as a calculator. It even features a built-in solar panel and LCD screen. We have a lot of praise for toys that power without batteries.
We also love the feel of the soft, over-sized buttons and large money slots. We're confident that children of all ages will enjoy this fabulous toy.
What We Love:
Solar-powered calculator with LCD screen
Comes with realistic bills, coins, credit card, and activity guide
Large buttons are easy for little hands to manipulate
Fun cash register sound when the cash drawer opens
Watch Out For:
Money is poorly made and tears easily
Check Price on Amazon
#2 Melissa & Doug Fresh Mart Grocery Store
Editors Choice
This Melissa & Doug Fresh Mart Grocery Store (check price on Amazon) lets little ones play out every aspect of a shopping experience. Children can crank the conveyor belt to send food to the cashier. This modern-day register boasts a beeping scanner, cash drawer, and card reader. The L-shaped structure is sturdy enough that children can browse the shelves from both sides. We recommend investing in some play food, paper money, and a toy grocery cart.
What We Love:
Hand-cranked conveyor belt brings groceries directly to the cashier
Promotes dramatic play, sharing, and early math skills
Super easy to assemble
Sturdy enough to rambunctious toddlers
Watch Out For:
Kiddos stuffing small items under the conveyor belt
Check Price on Amazon
#3 Little Tikes Count 'n Play Cash Register
Best Budget Buy
At first glance, the Little Tikes Count 'n Play Cash Register (check price on Amazon) looks more like an arcade game than a grocery store accessory. Still, this chunky plastic plaything helps toddlers learn to count and sort.
The register features three color-coated coin slots. Children must learn to insert the coins in the appropriate slots. When they do, the coins will slide down the side shoot. There's also a large crank-operated money drawer. The drawer serves as the perfect space to store the coins when they are not in use.
What We Love:
Big plastic pieces that are easy for toddlers to manipulate
Lovely pastel colors
Teaches color and number knowledge
Promotes counting, sorting, and fine 3motor skills
Watch Out For:
Children may lose interest fairly quickly
Check Price on Amazon
#4 Velocity Toys Electronic Cash Register
Best electronic cash register
If you have two AA batteries lying around, you can bring the Velocity Toys Electronic Cash Register (check price on Amazon) to life. This electronic cash register features interactive lights, sounds, and actions. It even comes with a small set of make-believe food, some play money, and a shopping basket.
This portable register is can transform any room into a makeshift shopping experience. Children can work on their social skills by reenacting sales transactions. The register has a small conveyor belt, a corded scanner, a credit card swiper, and a working intercom. There's also a functioning calculator and a cash drawer. Children can practice responsibly by locking their cash register at the end of each play session.
What We Love:
Vivid colors and lots of moving parts
Helps solidify financial literacy at a young age
Sets the stage for lots of different dramatic play variations
Microphone is a great tool for improving speech and language skills
Watch Out For:
The play money is flimsy and needs to be replaced quite often
Cardboard food items have no chance of surviving the wrath of unruly toddlers
Check Price on Amazon
#5 Boley Kids Toy Cash Register
The Boley Kids Cash Register (check price on Amazon) is a great learning tool for home and school. First off, it has a charming color scheme. Buyers get their choice of a blue and green or pink and red toy. There are also lots of fun learning features built into this toy. The functioning scale, solar-powered calculator, and loudspeaker are just the tip of this amazing iceberg.
Don't expect the Boley calculator to be made of thin, inexpensive polymer. This parent-owned company sends all its toys through third-party quality control tests. The plastics that are used are 100% non-toxic. This register is designed to foster several types of learning and development, including math, fine motor, social, and emotional skills. There are even buttons that play out prerecorded thank yous and goodbyes.
What We Love:
An awesome addition to any dramatic play area
Puts a fun twist on math and measurement
Quality materials that hold up well though lots of rigorous play sessions
Bright colors and inviting sounds
Watch Out For:
The sluggish conveyor belt will try some children's patience
Paper currency tends to get stuck in the cash drawer
Check Price on Amazon
#6 Funerica Toy Cash Register
Best with cooking set
If you're looking for a play register that prompts a complete store to stove experience, the FUNERICA's Supermarke (check price on Amazon) is your best bet. This charming red and white market kit comes with a cash register, a shopping basket, play money, toy cooking utensils, and play food. Little shoppers can scan the pretend grocery store for ingredients to make a healthy meal. Then, they can pay for their goods with the play currency provided in the kit.
Children can also shift their focus to fine motor tasks, such as slicing fruits and vegetables or stirring a pot of make-believe stew. The kit even comes with a pint-sized chef hat! Dramatic play is an important part of early childhood development. Children love imitating their parents and other adults. This kit promotes healthy choices and essential life skills. Not to mention, it fosters a love of finance, measurement, and arithmetic.
What We Love:
The tiny fruits and vegetables can be sliced in half with a tony knife
The register features a scale and functioning calculator
Paper and coin currency provided with set
Promotes creativity and problem-solving
Watch Out For:
Be prepared to hear lots of beeping
Check Price on Amazon
#7 LeapFrog Count Along Cash Register
Best for younger kids
The LeapFrog Count Along Cash Register (check price on Amazon) is a great option for children who crave a little extra interaction. The LeapFrog register is a lively automaton that sings, counts, and talks to little cashiers. The songs and catchphrases are super catchy, but they wear on adults pretty quickly. Still, children can learn a lot from their trusty green robot friend.
This register comes with eight pieces of play food, a toy credit card, and 10 plastic coins. Children can shop for the items before scanning them at the register. The register announces the cost of each item. After this, children are expected to count along as they insert the correct amount of coins. We know it all sounds a bit repetitive. However, children learn best when they practice the same thing over and over again. If you want your kid counting early, you can trust that the LeapFrog tool will help meet your goal.
What We Love:
Repetitive tasks help children to learn basic math skills
The Leap Frog personality has lots of silly songs and messages to share
Kids can actually scan their food items
Each item has a preset price and children have the coins they need to cover the bill
Watch Out For:
The songs and catchphrases can wear on the ears
Coins have a tendency to get stuck inside the drawer
Check Price on Amazon
#8 Disney Princess Cash Register
Best princess themed
It's difficult to imagine an ordinary cashier working this glorious cash register. Still, even Disney princesses need to know their math. Your royal heir will appreciate the Disney Princess Cash Register's (check price on Amazon) functioning calculator and credit card scanner. Of course, a lock and key are standard safeguards for any money box holding the gold of a noble.
We love that Disney has provided a set of royal bar codes. These tiny labels can be paired with everything from play food to household items. Your child will be thrilled to hear the scanner beep each time they make a purchase. Since the kit comes with paper currency, coins, and a credit card, they'll have no trouble covering the fees.
What We Love:
Over-the-top Disney princess decorations, gold trim and crowns included
Functioning calculator, beeping scanner, and lockable money drawer
Comes with a credit card, coins, and paper currency
Makes a great addition to any Disney-themed play area
Watch Out For:
Lots of small accessories that can be difficult to keep track of
Check Price on Amazon
#9 Little Tikes Shop 'N Learn
Best toy cash register with a conveyor belt
If you're looking to simulate a realistic grocery store experience, the Little Tikes Shop 'N Learn (check price on Amazon) is an excellent selection. The grocery section features lots of realistic details, including sections for dry goods, frozen foods, and bakery treats. Meanwhile, the checkout lane has a working conveyor belt, a light-up aisle light, and a functioning scanner. You can pair the market pairs with a tablet. With the free app, you can access to five educational play modes.
The shop comes with 35 scannable food items, but you can feel free to use your own fake food. When your children are done playing, you can fold the shop up for easier storage. The Little Tikes Shop 'N Learn Smart Checkout is an awesome selection for parents looking to build their kiddo's toy stores from the ground up. The bright plastic base might not speak to parents looking to create soothing, low-key play spaces. Then again, do playspaces like that even exist?
What We Love:
Lots of storage space for large play food collections
Pairs with apps for more in-depth dramatic play
Features a bagging station with a reusable bag
Has a functioning conveyor belt and food items that can be scanned
Watch Out For:
You will need a tablet to key into all the fun learning activities
Check Price on Amazon
#10 Fisher-Price Cash Register
Best retro pick
This vintage-inspired cash register will conjure images of a once screen-free world. Three brightly colored levers can be used to spin the illustrated picture reels. Meanwhile, children can work on their fine motor skills by inserting the six chunky plastic coins into the overhead slots. The Fisher-Price Cash Register (check price on Amazon) has a large crank that rings a bell and opens the cash drawer. In our humble opinion, the coolest part of this toy is the mesmerizing coin shoot.
While Fisher-Price recommends this register for kids as young as 24 months, we're pretty sure that older kids will get a kick out of the retro design and entertaining functions. Researchers tell us that children can benefit from learning math skills at a young age. They forgot to mention that arithmetic could be so adorable!
What We Love:
You probably had a cash register like this one when you were little
Instill a love of math in your child while they're young
Colorful plastic coins are perfect for counting and sorting practice
A cheerful bell tolls when you twist the crankd
Watch Out For:
It's easy to lose track of the small pieces
Check Price on Amazon
#11 Melissa & Doug Spin & Swipe Cash Register
Best wooden cash register
The Melissa & Doug Spin & Swipe Cash Register (check price on Amazon) is perfect for youngsters. Four big levers can be used to turn overhead picture scrolls and open the money drawer. Children can swipe their faux credit card or drop coins into the overhead slots. The chunky pieces are ideal for children between 3 and 6 years of age.
This minimalist money box is made from wood and plastic. It is one of those rare toys that may be able to survive the mayhem of more than one child. If you want to introduce basic math skills to your little one, there's no better gadget for the job. Your kiddo can also use the Spin & Swipe register to master fine motor skills. The colored coins can also serve as the premise for naming and sorting games.
What We Love:
The durable wood and plastic parts can handle plenty of little blunders
The levers turn overhead picture rails and open the cash drawer
Comes with chunky plastic coins that fit into overhead slots
Kids can also use a fake credit card to complete their payment
Watch Out For:
Children over 6 years tend to lose interest
Check Price on Amazon
And Our Winner is…
As you know, we're always on the lookout for educational toys that can muster our picky children's approval. Cash registers help cement essential math skills. Not to mention, children enjoy creating dynamic dramatic scenarios that center around these coveted toys.
After looking at several spectacular toys, it was tough to choose just one winner. That being said, we settled on the Learning Resources Pretend & Play Calculator Cash Register (check price on Amazon) as our best toy cash register for kids. This register is super durable and fun for children of all ages. We love that children can fiddle with its solar-powered calculator.
Did you recently purchase a toy register for a little one in your life? Leave us to know what you and your kiddo thought about the toy.