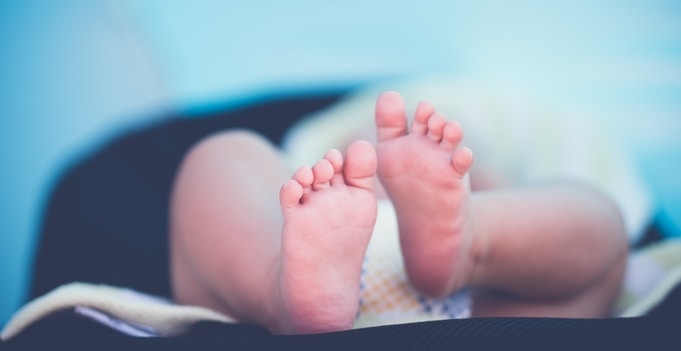 Ah, diapers. You are going to be spending a lot of time with them in the foreseeable future. Buying them, changing them, disposing of them (or washing them if you go the cloth route); they're basically going to become a staple in your life.
Needless to say, it's important to make sure you pick the right kind of diapers for you and your family. Given all the options on the market, this can be easier said than done.
Do you want cloth, disposables, or a mixture of both? What brands absorb the best and which ones are comfortable for overnight wear? Are eco-friendly much more expensive and are they worth the extra cost?
The questions can seem as endless as the diaper options lining the grocery store aisle. On the bright side, with so many choices out there, the odds of you discovering a brand or type you love is virtually 100% possible.
Our Ultimate Diapers Buying Guide
Before you can find that diaper "sweet spot" you'll want to know exactly what makes a good diaper.
Disposable vs. Cloth
Disposable diapers consist of a pad placed between two pieces of fabric. They take in the liquid, turning it into a gel-like substance, and wick away moisture, so it will not irritate your baby's skin. (Whilst we're on the subject, check out our best diaper rash cream reviews).
They can typically stay on longer than their cloth counterparts and, of course, don't involve extra laundry. However, they are also more expensive in the long run and add to landfill pollution.
Cloth diapers, on the other hand, come in various types and styles. While cloth diapering can appear daunting, it is not as difficult as you might think. You will ultimately leave less of a carbon footprint and save money on actual diapers. However, you will have to take into account extra laundry and any accessories you need to purchase.
For a more in-depth look at what makes a quality cloth diaper and to decide if they're the right choice for your family, check out our article with its own dedicated buyer's guide. From here forward, this guide will focus on disposable diapers.
Disposable Diaper Layers
A disposable diaper consists of at least three layers. The inner layer rests against your baby's skin while the outer layer is a waterproof shell, so to speak, so the liquid stays contained. Sandwiched between these two layers is an absorbent core. Super Absorbent Polymer (SAP) make up this core layer and consists of small crystals that can suck in an abundance of liquid. SAP can absorb up to 800 times its weight in fluid.
Fit
If your little one's diaper is too loose or tight, leaks will rear their damp, ugly heads and blowouts that rival tactical missiles can occur. So, the waistband should fall below the belly button and be snug. The leg bands should also be snug, and make sure that no fabric is tucked underneath by running your fingers over the bands. The diaper should be flexible enough to accommodate movement. If you are noticing red marks on your baby's skin after removing the diaper, it's too small, and you should move up a size.
Remember that not all brands size their diapers the same way. If you are switching brands for any reason, you might want to pause for a moment and make sure you are buying a size that is appropriate for your baby.
Price
No, you are not imagining it. Every time your baby's diaper size goes up, you are getting fewer and paying more. Unfortunately, one big drawback of disposable diapers is the ongoing need to purchase new packs. By the time your child is potty-trained, you will probably have spent between $2,500 and $3,500 on diapers, with eco-friendly products being on the more expensive end.
Wetness Indicator
Most brands of nappy come with a wetness indicator. This is a line or a pattern that changes color when baby pees into the nappy. Just beware of this gimmick for it is just that. Many brands have their wetness indicator set so sensitive that you will find yourself changing baby's nappy every few minutes. Nappies are designed to hold quite a lot of wee before it will irritate baby's skin so you don't need to change it as often as the indicator suggests. To help you judge when to change a nappy we recommend you use the squidge approach; if the nappy feels really squidgy or there is any poop in it all, it's time for a change. Simple!
Now that you know a little about how and why diapers work, let's get started on some product picks.
Best Newborn Diapers
When your infant is born, they need special care in every way. Diapers designed for that freshly arrived baby leave the umbilical cord area exposed to promote healing.
Pampers is the number 1 diaper brand used in hospitals, so it's no surprise that they're also an Amazon's Choice brand.
Their diapers for newborns have a notch so the umbilical cord area gets lots of healing time, and they can distribute wetness evenly for up to twelve hours.
As far as diapers go, they are a bit on the expensive side, which is always a drawback. As a note to parents; Pampers is a brand that refers to SAP as AGM regarding the makeup of the core, so don't be surprised to see that listed in its description.
Pampers Swaddlers come in sizes that will fit a child all the way up to 47+ lbs and is considered an excellent "every day" diaper all the way up to when potty training is perfected.
Check Price on Amazon
A less expensive alternative to Pampers, Huggies for newborns comes with that much needed umbilical cord notch.
Advertising four layers, they claim to be able to contain leaks for up to twelve hours. However, some parents find that they're not up to par in that area so if you have a heavy wetter, you might want to opt for a more expensive brand.
That being said, these diapers come in fun Disney designs, are unscented, and maintain a respectable reputation among parents. In fact, since Snug & Dry comes in an array of sizes, many parents use this as their "every day" diaper until their child is potty trained.
Check Price on Amazon
Best Overnight Diapers
A diaper that excels in this category can mean the difference between a reasonably pleasant night sleep and a disturbed night with regular diaper changes.
Pampers has achieved another best seller with their Baby Dry product. More affordable than Pampers Swaddlers, they have the same leak protection time of up to twelve hours.
Unfortunately, they are scented, and it's strong enough that some parents find the smell off-putting. However, regarding fit, comfort, and absorbency, they hold their own in the diaper market and are among Amazon's #1 Best Sellers.
Check Price on Amazon
A #1 selling product in overnight diapers, Huggies Overnites provide 25% more absorbency than their Snug and Dry counterpart. They fasten securely at four points with double grip strips while maintaining a soft waistband, and are breathable enough to help your baby stay at a comfortable temperature.
Unfortunately, they start at size 3, so they will be too big for any baby under 16 lbs. However, many parents report minimal instances of leaks even for their heavy wetters.
Check Price on Amazon
Best Eco-Friendly Diapers
If you have decided not to cloth diaper, but still would like to reduce your carbon footprint, here are some diapers to help you do just that, without the extra laundry loads.
You won't have to fiddle too much with this diaper to get it to fit your baby comfortably. The material is also extremely durable, so feel free to check for wetness whenever the spirit moves you.
Although it does use SAP for its absorbency (and, to be fair, you really have to cloth diaper to completely avoid this material), the company makes every effort to ensure that their production doesn't add unnecessary strain to the environment while maintaining high standards of safety for your baby.
The big drawback to this diaper is its price but, if you can afford it, this chlorine free, certified hypoallergenic diaper delivers on virtually every front.
Check Price on Amazon
While not cheap, per se, they are more affordable than many other eco-friendly diapers. They are chlorine-free, as the name states, but also latex, fragrance, and dye free, as well as being hypoallergenic.
The material is a little stiffer than other diapers, so babies might not find them as comfortable as some other products on our list.
However, these diapers are made mostly from renewable material sources and hold their own when it comes to absorption ability.
Check Price on Amazon
Best Swim Diapers
You can find disposable swim diapers, but reusable ones tend to fit and function better. Remember; their job is to contain poop, not pee. So, you might want to wait until you're at the pool before you saddle your baby up with one of these.
Available in four sizes and a variety of colors, this swim diaper has two rows of snaps so you can get the best fit (pro tip, use the one that gives you the snuggest fit possible because, well, poopy pools are no fun for anyone).
The diaper is made of polyester Canadian-milled mesh, has two layers, and allows liquids to pass through while retaining solid messes safely inside.
Check Price on Amazon
Best Bargain Diapers
It's no secret that diapers can put a drain on your finances. Luckily, some companies cater to those of us who love a good steal.
Available in sizes Newborn to 6, these diapers are affordable and functional. That said, you are not going to get the stellar performance that you do with more expensive diapers, and parents do report things like leaks and noisy material.
These diapers do come with a money-back guarantee, and your baby can wear them overnight.
The long and short of it is, other diapers do it better but this is hardly the worst one out there, and it is an affordable product in a pinch.
Check Price on Amazon
Best Cloth Diapers
As we mentioned above, you can view our whole article on cloth diapers, along with our reviews, here. In the meantime, here is a summary of one of our favorites.
This cloth diaper requires no inserts and, in fact, has a unique patent pending design. It closes easily with snaps, so no complicated folding, is easy to clean, and offers a wide choice of colors.
Although a bit bulky, it's ideal for those new to cloth diapering and is absorbent and comfortable for your baby.
Check Price on Amazon
Don't miss the rest of our Diapering series
Okay, so things are going to get messy! But it doesn't have to get that bad. Our guides and reviews will help you to keep the poop under control whilst remaining cool and calm.
The other articles in our Diapering series:
Cloth diapers: A Guide to Making the Switch to Cloth
Diaper Bags: Choosing a Functional yet Stylish Diaper Bag
Diaper Rash: Creams, Lotions and Potions for Diaper Rash
Wrapping up
Diapers might consume your world for the next few years but, once you find one that does its job and does it well, a full diaper pail will simply be par for the course.
Just remember; time flies, so potty training and proper tooth brushing are just around the corner. Of course, by the time you're teaching your child how to use the toilet, diapers might start looking pretty darn good.