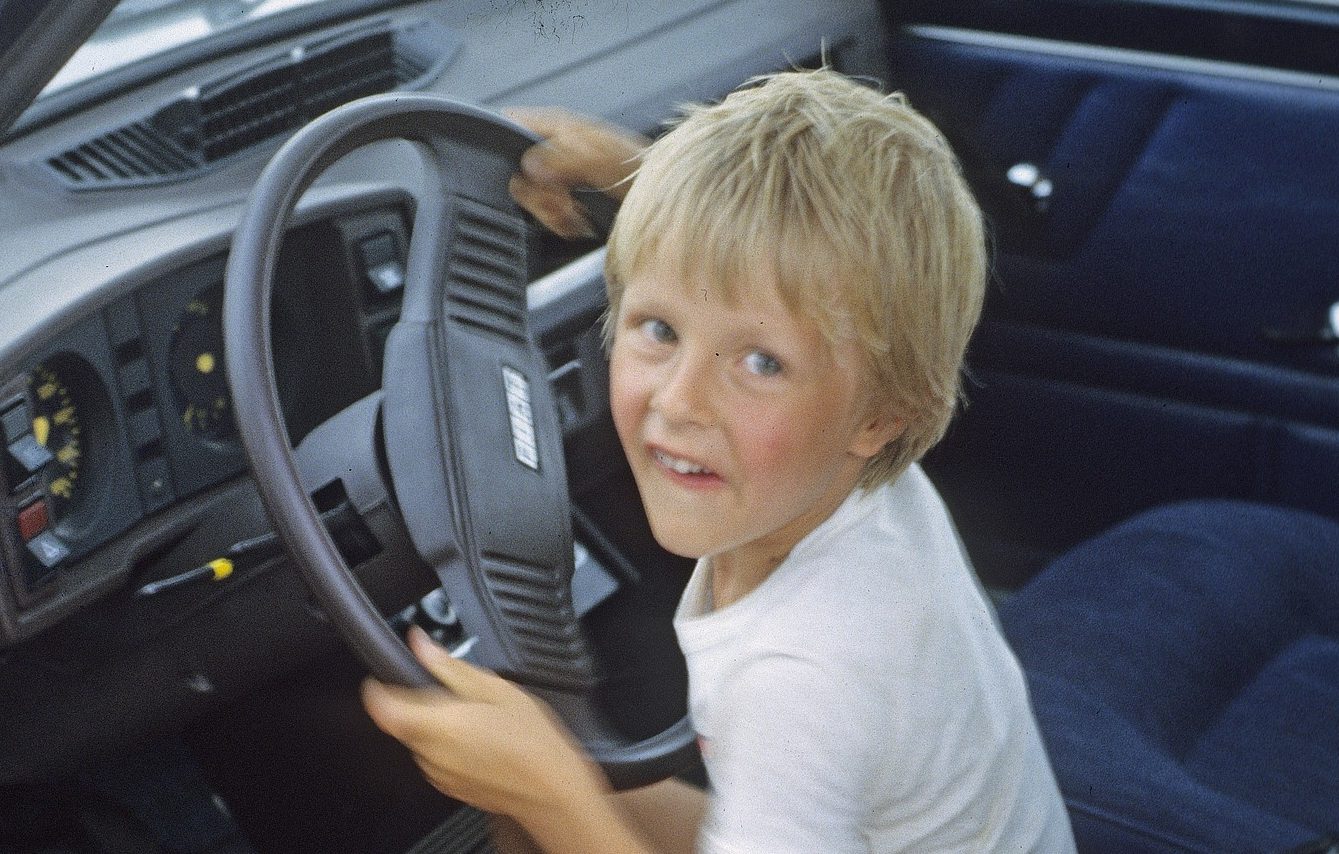 Congratulations, Mom! You have made it through the jungle of infant car seats and convertible car seats, and have safely arrived in booster seat territory. That's not to say that there are not important features to study up on before you make your purchase, though. We want to make sure that you are armed with all the necessary knowledge to make the best pick for your family.
Booster Seat Buying Guide
While buying a booster seat might seem pretty straight forward, we would like to outline a few key considerations that will help you choose a product that is perfect for your child.
High Back or No Back?
Generally speaking, a booster seat with a back is believed to be safer for smaller children. Adjusting the seatbelt, specifically the shoulder strap, is more precise on models with a high back, and integrated seatbelt guides can make the process easier for you. However, models like these tend to be higher on the price scale.
A backless booster seat is not by any means unsafe. In fact, many parents prefer them. They are certainly cheaper and more portable, but also – and this is a big perk for your kid – they are less visible when someone is looking in the window. Children who might be embarrassed to have their school friends see them riding in a noticeable booster-with-a-back are likely to find this a huge plus.
Many high back models do come with the ability to remove the back as your little one grows. Which type you choose will ultimately depend on you and your child's needs.
Getting the Perfect Fit
Make sure that you have a booster seat that allows you to position the seat belt across your child accurately. You will want the belt strap to fit across the upper thigh, and the shoulder strap to rest snugly against the shoulder. A belt strap that rests on the abdomen, or a shoulder strap that is too close to the neck, can cause significant injury in a crash.
If, for any reason, you find that the booster seat you have purchased does not provide a proper and safe seatbelt fit, do not use it. Return it and buy a different product that works for your child.
Weight Limits
Remember to check your chosen product's weight limits. Like infant and convertible car seats, booster seats are designed to carry a minimum and maximum amount of weight.
Booster seats that convert from a high back to a backless position may have different weight limits depending on which way they are being installed.
New or Used?
Once again, we are going to advise you to purchase a new product. As we mentioned in our infant car seat and convertible car seat reviews, without knowing the exact age of a booster seat and the conditions in which it was stored, you will be taking a risk that its safety features are compromised. With a vast array of price ranges, from the very expensive to the very economical, you are sure to find a new booster seat that fits any budget.
Tethers or No Tethers
Some booster seats come with a LATCH or tethering system. This simply means that you can connect the booster seat to your car's seat. While tethers won't affect the safety of your child while he or she is riding in it, they can be helpful in a few ways.
First of all, they will keep the car seat from sliding around when your child is getting in and out of it. But secondly, and perhaps more importantly, they will prevent it from becoming a dangerous projectile should you be involved in a crash with an empty booster seat in the car.
If you opt for a model without a LATCH or other tethering system, we ask that you remember to secure it with seatbelts or remove it from your vehicle when you are driving without your child. Remember, safe moms are great moms.
Now that we've given you a few things to consider as you shop, we will elaborate on some of our favorite picks.
Transparency rocks! When you shop through links on this page, we may earn a small commission.
Highback Booster Seats
The high backs on this type of booster seat have room to include a shoulder belt guide, which can provide a safer fit, and certainly makes adjusting the seatbelt easier for you. If you have chosen to go with a highback booster seat, here are a few of our favorites.
This booster seat is super-popular and affordable. A combination booster, the Chase LC starts off as a 5-point harness booster, perfect for children 22-40lbs. Then, as your child grows, the booster converts into a regular belt-booster which will accommodate your child up to 110lbs.
This booster received recognition as a "Best Bet" by the Insurance Institute for highway safety. This booster seat will keep your child safe because it exceeds Evenflo's rigorous side impact testing standards.
This booster seat also uses easy to use LATCH system with a tether.
Minimum Weight Limit: 40 lbs
Maximum Weight Limit: 110 lbs
Check Price on Amazon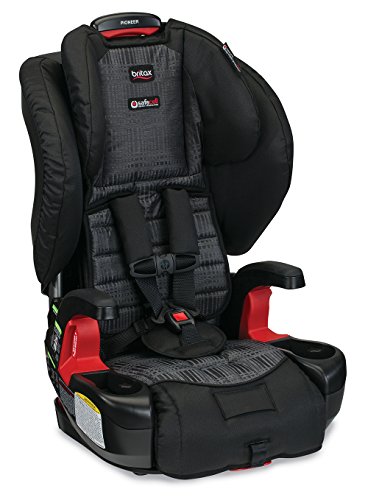 This booster seat might be more expensive than others, but it has the safety features to back that price tag up. In fact, this booster seat surpasses the federal safety standards. A secure guard clip ensures that the lap belt remains positioned over your child's hips and away from their abdomen, lessening the chance of a severe internal injury in the event of a crash. It also comes with a deep, foam-lined shell, an energy-absorbing headrest, and Safecell impact protection. An Isoflex LATCH connection system keeps the booster seat secured to the car seat.
Minimum Weight Limit: 40 lbs
Maximum Weight Limit: 110 lbs
Backless Booster Seats
If your child is a bit too tall for a booster seat with a high back or you prefer a backless model for budgetary reasons, we certainly can point you in the right direction.
Your young one will love this comfortable booster seat. Consumer magazines rate it among the top backless booster seats and it has been extensively crash-tested. It does not have a tethering system, so while it's ideal if you are constantly switching vehicles, be sure to remove it when it is not in use. This booster seat is also easy to clean which, since kids never quite outgrow their ability to make a mess, is a huge perk.
Minimum Weight Limit: 40 lbs
Maximum Weight Limit: 100 lbs
Check Price on Amazon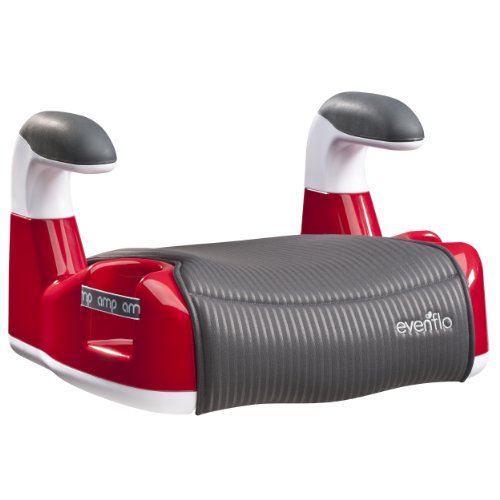 You and your child will love the color choices available from this booster seat. Aside from its attractive design, it also provides a pleasant ride with elastic cup holders and comfortable arm rests. Although it cannot be tethered down, it does provide a seatbelt clip to keep the shoulder strap in the safest position for your child.
Minimum Weight Limit: 40 lbs
Maximum Weight Limit: 110 lbs
Best Affordable Booster Seat
If you are looking for a safe booster seat that is budget friendly, we are here to help you out. Here are two of our favorite booster seats that won't drain your bank account.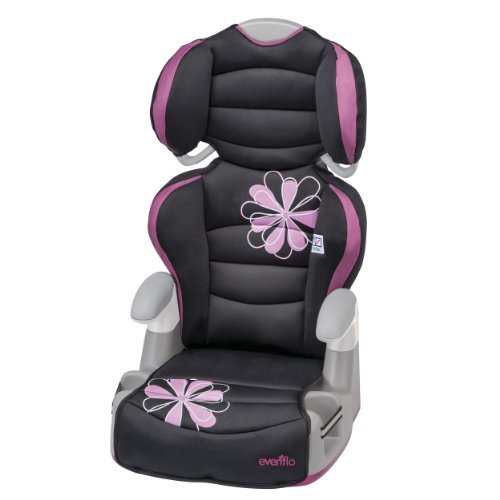 This car seat is a particularly economical buy considering that it can be used as a highback booster seat and then easily converted into a backless model. In the high back mode, it provides an energy absorbing foam liner for safety and comfort. Made in the United States, and rated a Best Bet Booster by the Insurance Institute for Highway Safety, you will really get a bang for your buck with this product.
Minimum Highback Weight Limit: 30 lbs
Maximum Highback Weight Limit: 110 lbs
Minimum Backless Weight Limit: 40 lbs
Maximum Backless Weight Limit: 110 lbs
Check Price on Amazon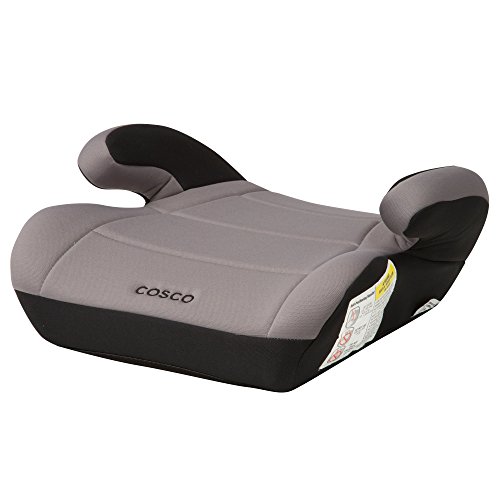 For under $15, this backless booster seat won't mark up car seats and, more importantly, will keep your precious cargo safe. Its comfortable seat pad is extra plush, and it is lightweight for super easy portability.
Minimum Weight Limit: 40 lbs
Maximum Weight Limit: 100 lbs
Editor's Best Buy
As always, we like to single out a product that catches our eye in quality, price, and safety.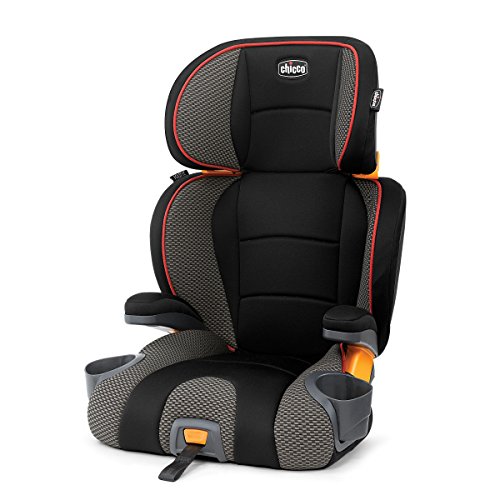 This booster seat can be used in highback or backless mode. It attaches to your car seat with a SuperCinch LATCH system that tightens with one pull for a secure fit. The high back is made of ErgoBoost double foam padding, is contoured to provide comfortable support, and provides easy-to-use seat belt guides. Its two cupholders can fold away when not in use, or you can remove them altogether. The seat pad and armrest covers are machine washable, so cleanup is a breeze.
Minimum High Back Weight Limit: 30 lbs
Maximum High Back Weight Limit: 100 lbs
Minimum Backless Weight Limit: 40 lbs
Maximum Backless Weight Limit: 110 lbs
Don't miss the rest of our 'Kids in Cars' series
When it comes to traveling in cars with children, safety always comes first. Only after this, should you consider size, functionality and style. Choosing a car seat is an important decision that can feel overwhelming. We're here to help with simple guides, quick reviews and top picks.
The other articles in our 'Kids in Cars' series:
Conclusion
Any of these products will serve your child well until they reach that magical age when they can ride in a car without any extra boost. While you are looking through safety features and considering your perfect price range, be sure to pick a booster seat that your little one will find comfortable. With so many options to choose from, you and your child will certainly be able to come to a happy agreement on the perfect booster seat that meets everyone's needs. Remember, the more they enjoy a car ride, the less candy you'll have to use to bribe them into their booster seat for those morning errands.
As always, travel safe and enjoy the journey!