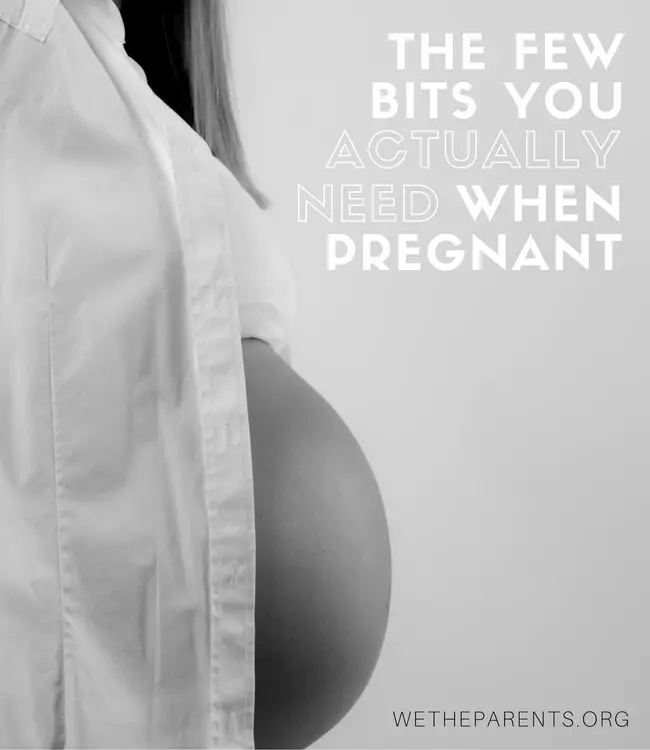 So you're pregnant. And now a magical rollercoaster begins.
There are the ups:
Feeling your baby kick;
Having people open doors and generally fuss over you;
Knowing you'll soon hold your baby in your arms;
Then, there are the downs:
Blotchy skin and swollen ankles;
Morning sickness;
Worrying whether your baby is okay;
Finding it difficult to sleep
What's happening to you is both scientifically marvelous and spiritually momentous. Sadly, though, this very personal and unique time is pounced upon by a ton of companies trying to sell you ridiculous things you simply don't need. And the problem is – if you're a first-time mom – then you probably aren't sure what you will and won't use.
We're here to clear this up and tell you (from experience) what pregnancy gear is must-have and what gear you shouldn't waste your money on.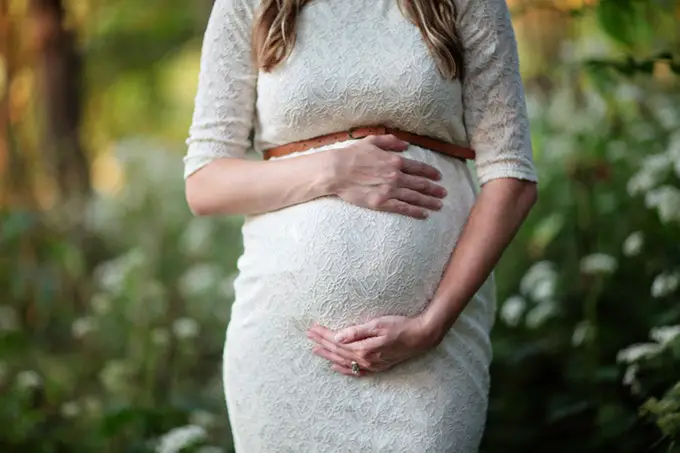 Must have pregnancy gear
Over the counter pregnancy vitamins: Yes, for thousands of years women have successfully birthed healthy babies without the need for special pregnancy vitamins. No doubt you can eat a healthy and balanced pregnancy diet, getting all the nutrition needed for you and your baby. However, for peace of mind, it helps to know that you are supplementing your diet with a decent over the counter multivitamin. You'll still need to eat well, of course, but knowing that you are getting essential nutrients from your vitamins will mean you'll worry less. And trust me, during pregnancy there is a lot that you can worry about if you let yourself. If you want to enjoy your pregnancy, then it's all about reducing the anxiety and increasing the zen.

A pregnancy pillow: You won't need this straight away, but in your late second trimester and third trimester it will become a must. You can try to make-do with pillows, but trust me, it's a pain. Your sleep is incredibly important for your health, wellbeing and general pregnancy sanity. Don't fight with five pillows; do yourself a favor and invest in a pregnancy pillow. There are several types to choose from so find the right one for you. You'll thank yourself.
A belly band: These clever contraptions basically wrap around your waist and allow you to unbutton your pants once you outgrow them. They are then held in place by the band. Genius! Forget buying all that super-expensive maternity clothing that you'll only use a handful of times. With a belly band, you can continue to wear your favorite jeans or pants.
Ina May Gaskin's Guide to Childbirth: Ina May Gaskin is one of the world's most famous midwives and natural birthing advocates. After almost 3000 births, she and her midwife colleagues have a cesarean rate of 1.7%. Oustanding but true. A large part of Ina's book is about preparing women psychologically so they can approach birth without fear and know what to expect during labor, ie, the type of sensations and experiences that will happen to their bodies. Reading this book (and Katherine Graves' Hypnobirthing book) definitely helped me to have to calm and happy birthing experiences.
Water bottle: Get yourself a stainless steel or glass drinking bottle. Pick one that you like the look of. It's going to be your friend throughout your pregnancy as you keep yourself hydrated.
That's about it. Not much, huh? At least, those are the only things that I needed.
A few things you definitely don't need to buy
Pregnancy shoes: Decent shoes? Yes, they help. Special pregnancy shoes? Gimme a break.
Stretch mark creams: You can make your own. Don't believe me? Just Google it. I'm not saying don't save time and buy one – I've actually written an article on the best ones you can buy – it's just that there are other ways around it if you want to save money.
Maternity clothes: I'll concede, a nice pair of maternity pants can be great. But save that for a birthday gift list. So long as you have a belly band, don't spend-out. Stick to your own style and wardrobe.
Fetal Doppler: Whilst it may be fun to listen to the heartbeat of your unborn baby, beware. The FDA recommend that these should only be used by trained professionals and not you in your home. Why? You may wrongly think your baby is in trouble which can cause stress and inconvenience (as you panic and rush to see your caregiver). Or, worse still, you incorrectly assume your baby is fine because you can hear something that sounds like a heartbeat. Women have done this and ignored their motherly intuition and instead trusted the Doppler with tragic consequences.
Wrapping up
Don't go mad, rushing around buying things the minute you learn that you are pregnant. Try to relax. In fact, relaxing is pretty much the main priority. Apart from a few definite lifesavers, there is actually very little you need when it comes to pregnancy. And, hey, if it turns out you do need it, then just buy it at the time. This approach will save you time, money and clutter.
Good luck. We wish you a wonderful pregnancy and a healthy, happy birth.