The Medela Pump In Style Advanced is one of the most popular choices for pumping mammas. But is it worth the price tag? What do you get with it? How exactly does it work? And, can you do better?
Don't worry. In 5 minutes you'll have all the answers. Then you'll know whether this is the pump for you.
Product summary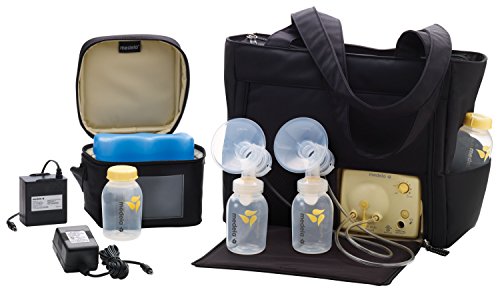 The Medela Pump In Style Advanced (check price on Amazon) breast pumping system is a double electric breast pump designed for moms who pump several times daily. Busy moms can produce breast milk faster with Medela's 2-Phase Expression technology so there is no longer a need to waste those extra moments each day.
This travel system comes equipped with a discreet tote bag, portable battery pack, and other travel necessities, making it ideal for moms who may need to be away from their little ones during the day.
Included in Kit:
One double pumping kit
Microfiber travel bag
Cooler bag and ice pack
Battery pack
9-volt AC adaptor
4 5-ounce bottles with lids
24 mm. breast shields
What we love
Portable and discreet
Expresses milk quickly
Conveniently use anywhere with the battery pack or car adaptor
Watch for
Has an open system
This system is heavier than others
Key features:
This pump is both portable and versatile: It can be used while away from home with the battery pack, or even in the car using the AC adaptor. It can also be used outside the bag by unfastening the velcro strips.
It can handle a heavy pumping schedule: While other pumps are designed for more occasional pumping, this model can handle a rather rigorous pumping schedule. This is ideal for moms who have decided to bottle feed breast milk rather than direct breastfeeding.
It has a 2-phase Expression technology with one-touch let-down button: The Medela Pump In Style Advanced has been designed to mimic the action of a baby feeding. This creates a reaction in moms breast that expresses milk faster than many other models.
The system comes with necessary accessories to get started: Not only does it come with 4 bottles and breast shields, but also has a convenient cooler bag and ice pack. Mom can easily store away her expressed breast milk to be kept cool until she can properly refrigerate it.
Ease of use:
The open system means more cleaning and care: Because this breast pump has an open system, there's no barrier between the pump mechanism and milk collection kit. Unfortunately, this means that you may have a little extra cleaning and maintenance to do with this unit to prevent bacteria.
Double time: Mom can easily store expressed breast milk to be kept cool until she can properly refrigerate it.
The weight leaves something to be desired: This unit weighs approximately eight and a half pounds. In other words, you've just about doubled your 'baby' weight!
Easy to operate: New moms have enough to remember and learn with a new baby in the home. This pump is easy to understand and operate, allowing mom to focus on the more important things.
Comparing the competition
How does the Medela Pump In Style Advance compare with other leading brands?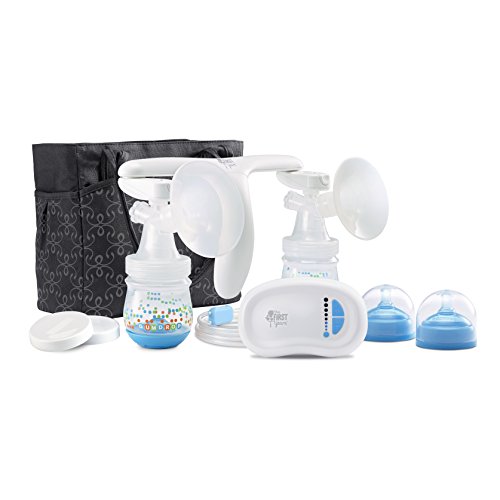 Our opinion
If price is an issue, then you may want to think about the First Years Quiet Expressions (check price on Amazon). This model is also an electric double-breast pump at a lower price. Ideal for moms who plan on doing more breastfeeding than bottle feeding.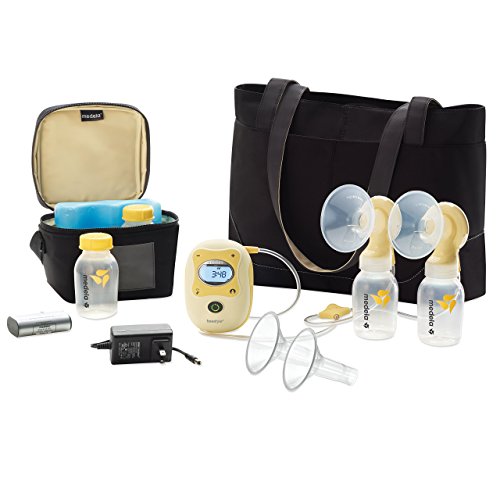 Our opinion
Moms who are concerned about bacteria that may form in an open system may want to consider the Spectra S2 (check price on Amazon), which operates with a closed system. This particular breast pump is also considerably lighter in weight.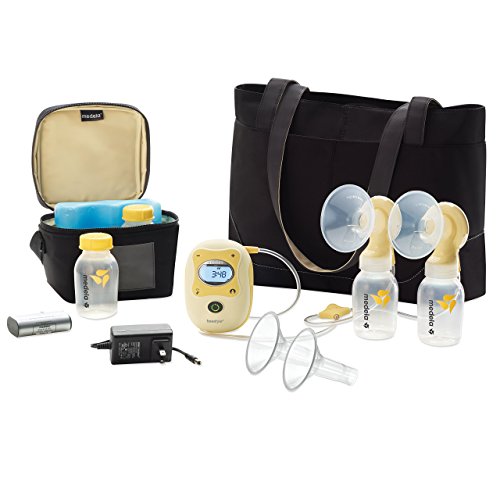 Our opinion
If price is not an issue and you're used to multitasking, then the Medela Freestyle (check price on Amazon) hands-free pump may be a better choice. Sometimes busy moms need their hands freed up for other tasks.
Things to keep in mind before buying a breast pump
As a mom, I know there are more important things in life than wasting time on an inefficient or burdensome breast pump. Here are a few things to consider when making your first breast pump purchase.
Price: Unfortunately, we all know that sometimes you get what you pay for. If you plan on using an electric breast pump on a regular basis, several times a day, then you'll be better off spending a little extra on one that's reliable and can handle the job. On the other hand, if you only plan to use it occasionally, then a heavy duty model may not be necessary.
Time: Another important factor to consider is how busy you are. If you're always on the go and juggling with lots of things at once, take this into account when deciding what to go for. Some pumps are slower, while others like the Medela Pump In Style Advanced, are designed for fast and double pumping.
Convenience: A few final things to consider are ease of use, portability, and versatility. If being able to use an electric breast pump away from home is important to you, then you'll definitely want to invest in one that has accessories such as a battery pack, car adaptor, and cooler
Expert Note:

If you're going to be pumping multiple times a day (for example, throughout a long working day), and are looking for ways to save valuable time, it's worth investing in several sets of flanges, valves, and bottles, so you don't have to wash them between each pumping session!

If you have the refrigerator space, you can also rinse and place the pump parts in a bag or plastic container and refrigerate to use at the next session, before washing completely later.
Who should buy the Medela Pump In Style Advanced?
The Medela Pump In Style Advanced (check price on Amazon) has been ideally created for moms on the go. If you have a busy lifestyle (as if being a mom isn't busy enough!) and need to pump quickly, then this pump could be the one for you.
With its fast, double-pumping capabilities, and heavy-duty build, you'll fill those bottles with speed and ease, leaving time to take care of other important matters.