If you're looking for the ideal toy or gift for a 5-year-old boy, then we've got the perfect list for you!
Whilst he may be growing up fast, it's important to remember that play remains the best way for him to learn and develop his social, emotional, and cognitive skills.
With this in mind, we've hand-picked the most creative toys for 5-year-old boys. They're perfect for his complex role play and fantasy games, and will harness his increasing ability to concentrate and solve puzzles.
Our top picks of gift ideas for 5-year-old boys
1. Nerf Battle Racer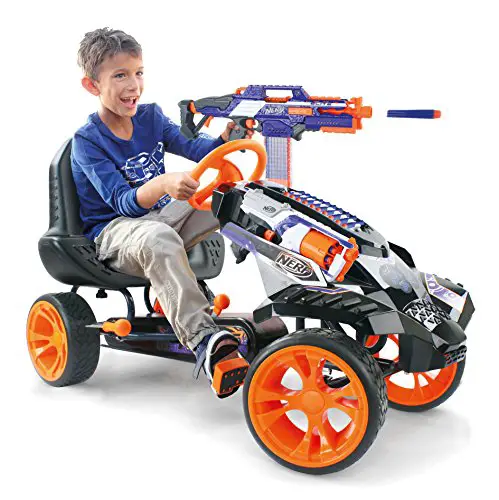 Your son can have a blast zipping around in this peddle-driven go-cart (check price on Amazon).
The seat is comfortable and high-backed, and a handbrake makes it easy for your boy to control his speed, slow down or stop.
There is a fair amount of assembly involved, and the Nerf Blaster Guns are not included.
That said, this is a great toy for encouraging coordination and physical activity.
Why he'll love it: Not only will he have his own vehicle, he'll be able to use his beloved Nerf Blasters while driving it.
Check Price on Amazon
2. BRIO Deluxe Railway Set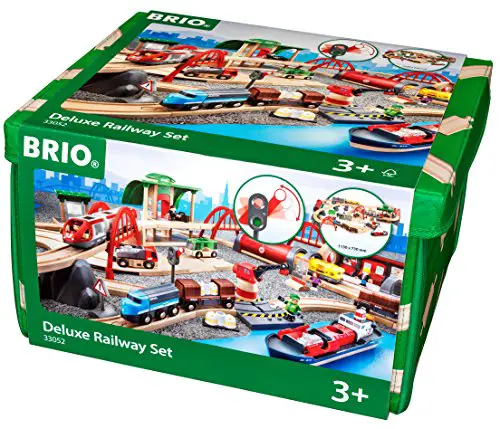 In our opinion, BRIO, (a Swedish company) make the best wooden train sets for children, hands-down.
They've been making them for over 50 years, so accept no imitations. Real BRIO means quality.
Kids can create endles, epic arrangements of train tracks, and because the pieces are well made, they fit together easily and rarely break (it's likely you'll own it for decades).
Often families buy BRIO a few pieces at a time but this deluxe edition (check price on Amazon) comes with tons of pieces straight away.
While this costs more upfront, your kiddo will be able to create a huge rail network from the get-go, and, over time, it actually saves you money.
Why he'll love it: Hours of fun creating vast worlds of trains and tracks, each time completely different.
Check Price on Amazon
3. Power Wheels Wild Thing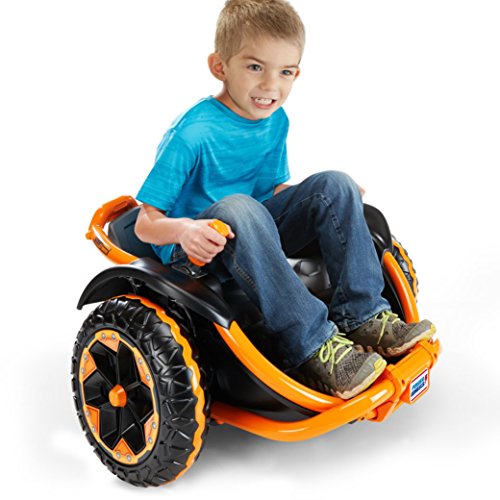 This is a wild sit-down segway that all five-year-olds will love. With a top speed of 5mph and the ability to spin on the spot, he'll soon be racing around the garden like Mad Max.
The Wild Thing (check price on Amazon) is operated by two joysticks which are intuitive to use.
Just make sure it isn't used outside without adult supervision as it's very low and not easy for cars to see.
That said, its rugged tires make it great for going off-road in parks and gardens.
Why he'll love it: 5mph actually feels pretty fast, especially when you can turn so quickly.
Check Price on Amazon
4. Hasbro Don't Step in It!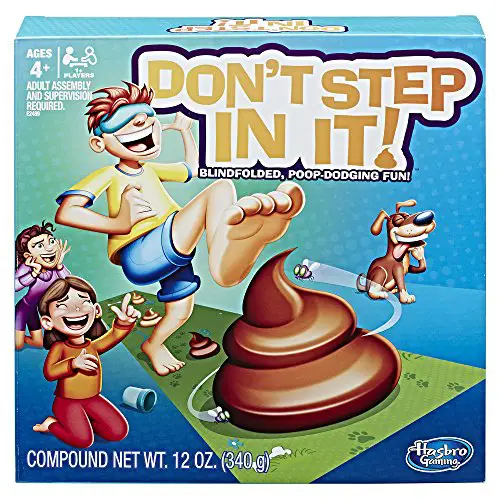 Let's face it, 5-year-old boys love toilet humor! This is why they'll love Hasbro's "Don't Step in It!".
It will have him laughing with family and friends as players must dodge the poop they create by using a mold included with the game.
To play, your child and his friends will use the spinner to see how many steps they must take while blindfolded.
Why he'll love it: This is a game that can be played with either friends or parents.
To play, blindfold your kid and spin them three times before telling them the result of their spin, and sending them down the poop-covered path!
Check Price on Amazon
5. Micro Sprite Kick Scooter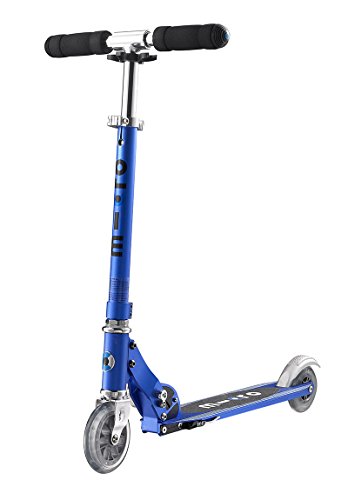 This legendary Micro Sprite Kick Scooter (check price on Amazon) is our top pick for a 5-year-old boy.
The adjustable handlebars extend up to 34 inches, meaning it can "grow" with your child, or it can be interchanged with other kids. The scooter can also be folded and stored away with the push of a button.
If looking for a great all-rounder for one or more children, then the quality build and adjustable handlebars make this classic scooter a great choice. (Not convinced? Check out the rest of our kids' scooter guide.)
Check Price on Amazon
6. Code & Go Robot Mouse Activity Set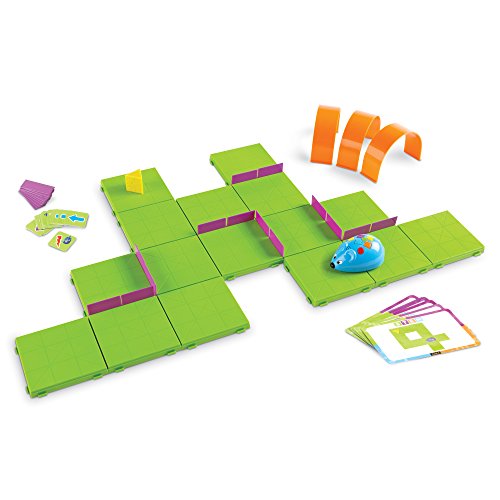 Learning Resources Code & Go Mouse (check price on Amazon) is designed to enhance your kiddo's critical thinking and problem-solving, all while having fun and learning the fundamentals of computer programming.
This coding set is tactile and perfect for kinesthetic learners, blurring the boundaries between learning and play.
Your boy will have a blast as he follows code cards to create mazes for Colby the Robo-mouse. Buttons, sounds, and colors make for a highly stimulating STEM experience.
Why he'll love it: With a set of 83 pieces, he'll be challenged and delighted for hours as he builds and codes.
Check Price on Amazon
7. The One and Only Kinetic Sand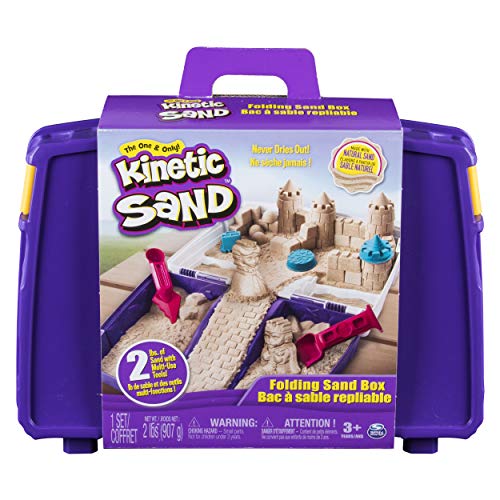 Kinetic Sand (check price on Amazon) is a folding sandbox that provides endless creative possibilities for hands-on fun.
It comes with four raking tools and five different molds for working the sand.
The "magic sand" binds to itself and is super soft, making it very easy to mold, sculpt, and hold incredible detail.
Why he'll love it: He can enjoy building sandcastles at home while a cool bonus is that it won't stick to anything but itself.
Check Price on Amazon
8. Minecraft Wall Torch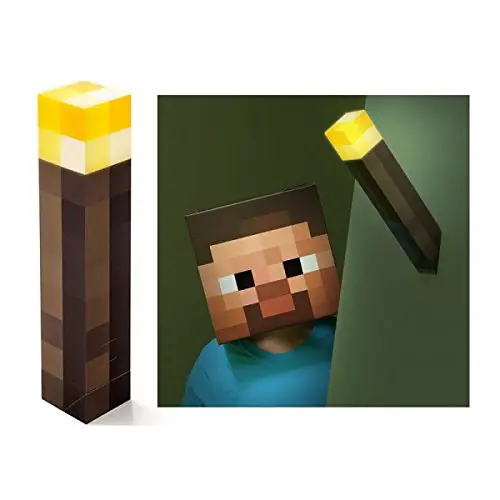 Minecraft might baffle most adults, but for today's boys it's basically a staple of pop culture.
With this Minecraft Wall Torch (check price on Amazon), you can bring part of the video game into the real world and encourage some great creative play.
Although the batteries and mounting hardware aren't included, this toy really lights up and can be attached to the wall.
Why he'll love it: Your son will enjoy bringing his favorite console game to life as he plays with this torch.
Even if he isn't into the video game, these make for some fun room decorations.
Check Price on Amazon
9. Cheerwing Syma Quadcopter Drone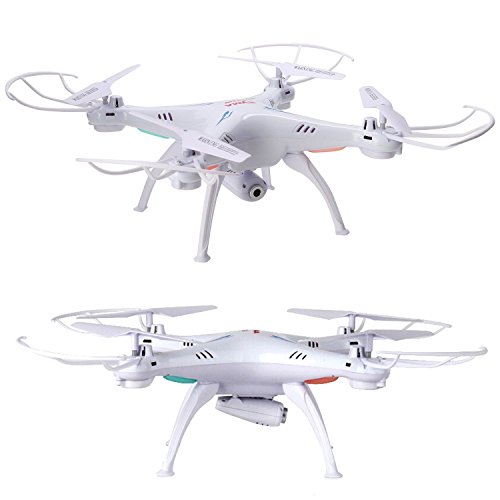 The technology in this drone allows for a stable flight that's easier to control than most other models.
Additionally, the Cheerwing Syma Drone (check price on Amazon) supports video and imaging on IOS and Android phones, and can be controlled from up to 50 meters away.
While it doesn't have the same quality as more expensive and advanced models on the market, it's a great way for you and your child to enter into the world of drones.
Why he'll love it: Although it's a bit too advanced for your little one to operate on his own, he'll love watching the real-time pictures and video as you fly it around.
And, with a little parental support, he'll soon be flying it by himself!
Check Price on Amazon
10. Playmobil Firetruck
What better way to explain fire safety to your son than with a fun box of toys?
Not only can this Playmobil Firetruck (check price on Amazon) be used to teach valuable, potentially life-saving, lessons, it can also encourage your son to expand his fine motor skills while developing his imagination.
It's also ideal for group play, so invite those friends on over!
Why he'll love it: The firetruck comes equipped with lights and noises, as well as an extending ladder.
He can bend the figures into sitting or standing positions and also turn their heads, making things look even more real.
Check Price on Amazon
11. Grimm's Four Elements Building Set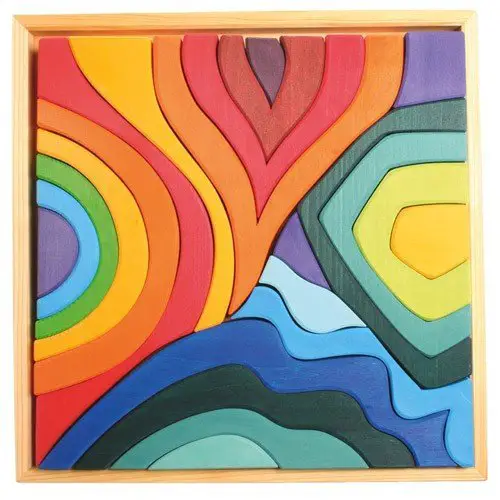 These gorgeous wooden blocks (check price on Amazon) are colored with non-toxic stains and are so well crafted that they could easily remain within the family for years to come.
They're ideal for developing your son's fine motor skills as he enjoys stacking them up or completing the puzzle in the box.
It's also educational as it soon has you talking about the four elements – earth, fire, water, and air – and the vibrant colors associated with them.
Why he'll love them: With so many possibilities from this simple design, your boy will be playing with this imaginative puzzle for hours.
Check Price on Amazon
12. Ravensburger Wild Jungle – 100 piece puzzle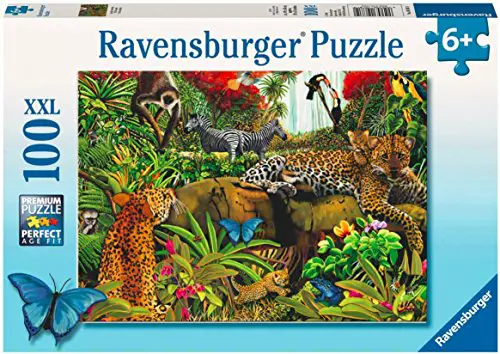 The makers of this toy took into account how children play by making their large pieces especially durable.
Jigsaws are great at promoting cognitive growth and fine motor skill development while teaching a child the benefits of delayed gratification.
Why he'll love it: Your boy will feel a real sense of accomplishment as he puts this puzzle together.
When it's done, you can frame it and hang it on his wall to remind him that persistence leads to something beautiful.
Check Price on Amazon
13. LEGO City Race Team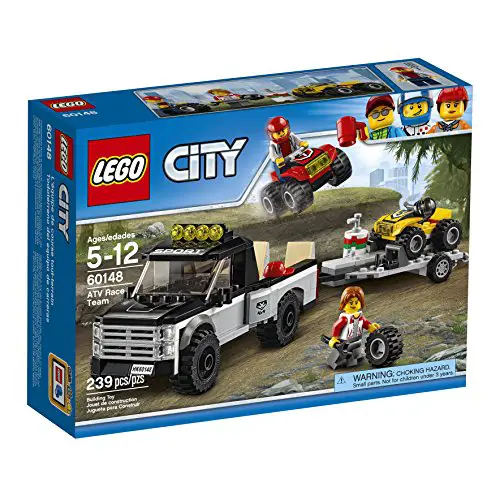 This 239 piece set will keep your little guy entertained for hours, especially if he loves trucks.
Not only does the City Race Team kit (check price on Amazon) encourage imaginative play, it will also improve his fine motor skills and ability to follow directions.
Why he'll love it: Your boy will love assembling the pieces to make the vehicles and trailers, and will delight in creating his own stories for the two included LEGO figures.
Check Price on Amazon
14. Zokea Night Lights for Kids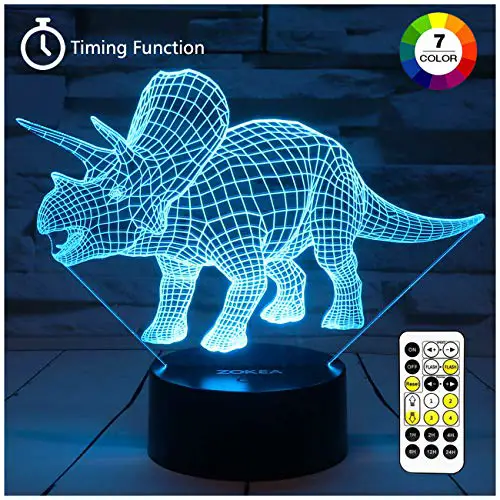 This incredible color-changing LED night light projects a prehistoric image into thin air which can then be transmitted in seven different colors.
The image is soft, uniform, and altogether charming! Zokea Night Lights (check price on eBay) also features a built-in energy-saving timer.
Your child can toggle through the colors using a touch button or remote control. The light will automatically shut off when he falls asleep.
Why he'll love it: Your little one will feel safe and secure when falling asleep alongside his baby triceratops.
This hypnotizing 3D illumination never ceases to spark little ones' imaginations.
The built-in dimmer and automatic shutoff prevent the light from inhibiting your child's melatonin production.
Check Price on eBay
15. BLACK + DECKER Power Tool Workshop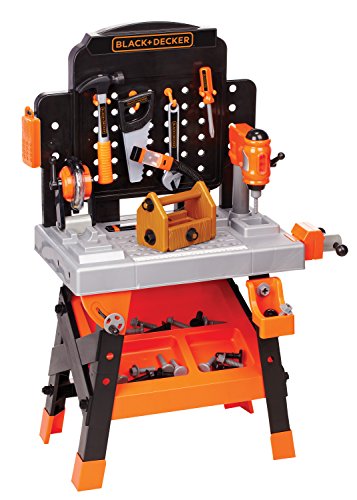 Young children enjoy emulating their parents. This adorable Black + Decker Tool Bench (check price on Target) comes with 75 toy tools and accessories.
Watch as your preschooler manipulates the handsaw, miter, and drill. Unlike previous workbenches, this model boasts realistic tool movements and sound effects.
It even comes with wood pieces for manipulating.
Why he'll love it: The little guy will love getting comfortable with his new toolset. They look just like grown-up tools, only much safer!
Check Price on Target
16. VTech Kidizoom Smartwatch DX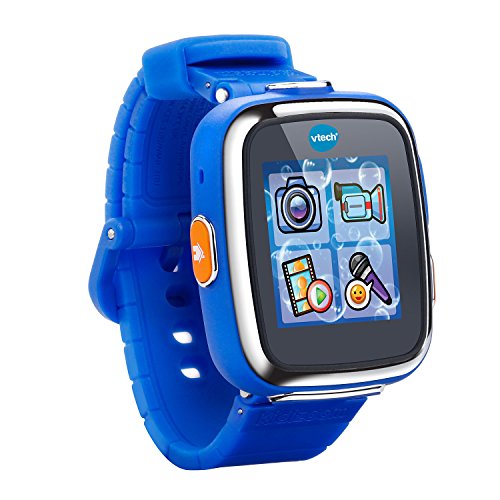 This Smartwatch (check price on Amazon) will help your preschooler tell and pass the time.
It features three fun activities, five games, three action challenges, and a motion sensor.
It also has a built-in camera, voice recorder, and touch screen. But don't worry, mom! It can withstand exposure to sweat, sun, and water.
Your child can choose between pink, purple, or blue watch bands.
Why he'll love it: Your 5-year-old will feel like a boss while wearing his very own wristwatch.
While this smartwatch has plenty of tech features, it isn't too complicated or distracting.
Check Price on Amazon
17. Schwinn Koen Boy's Bike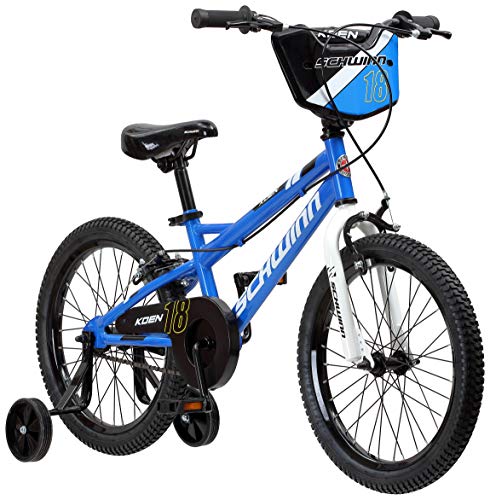 The Schwinn Koen Bike (check price on Amazon) features a proprietary fitting system that helps you customize the bike to fit your child's body proportions.
This makes for more enjoyable pedaling sessions. The bike comes with training wheels, number plates, and a limited lifetime warranty.
Riding a two-wheeler is a major childhood achievement.
Why he'll love it: He'll love coasting around the neighborhood on his new bicycle. The SmartStart fitting system will make learning to ride a bike an enjoyable experience.
Your little one will be in good hands as he graduates from training wheels.
Check Price on Amazon
18. Spot It Jr. Animals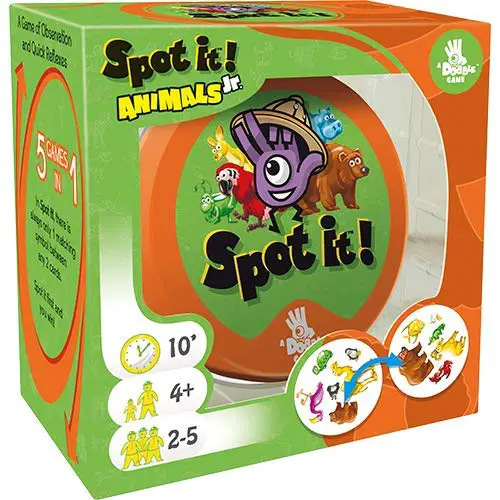 Spot It Jr. Animals (check price on Walmart) is a simple animal-themed card game. The cards are made from thick paper that resists wear and tear.
While the challenge may press on the patience of older siblings, it's perfectly suited for a group of preschoolers.
This matching challenge can even help your child sort and identify animals.
Why he'll love it: He'll love choosing between the five different game modes. There are 30 different cards, each one with six pictures.
The simple setup makes for frustration-free gameplay.
Check Price on Walmart
19. Crazy Forts 60-piece kit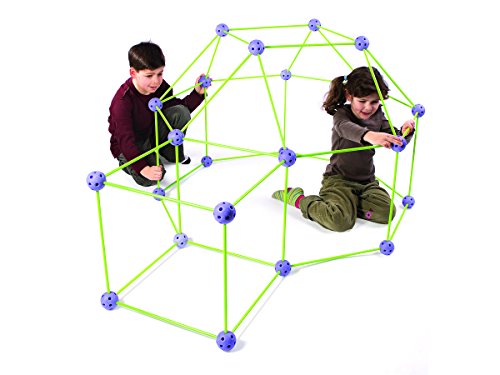 This 60-piece green and purple Crazy Forts building kit (check price on Walmart) encourages small children to turn ordinary bedsheets into incredible structures.
It fosters collaboration and communication between siblings and friends. The kit's geometric balls can be connected at almost any angle.
It enables your little guy to turn an ordinary room into an imagination incubator. The fort pieces are super durable and easy to assemble.
Why he'll love it: He'll love piecing together his very own hideout and sharing his fort with friends and siblings.
Check Price on Walmart
20. Dreamworks Dragons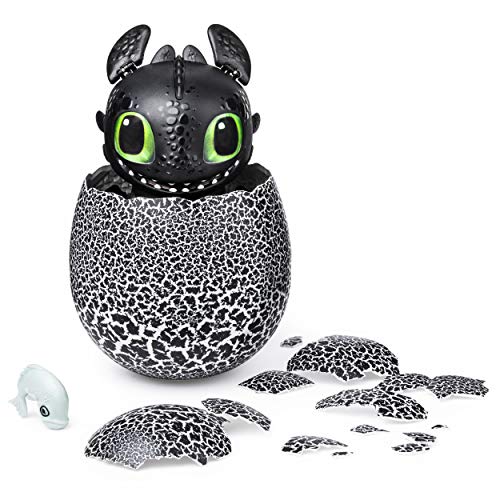 Dreamworks Dragons (check price on Amazon) are interactive toys that come in hatchable egg packaging.
This little dragon goes by the name Toothless. He loves interacting with his owner. He's even capable of responding to basic voice commands and growls.
Just be sure to avoid contact with his notorious plasma blasts! This little creature may even help your little dude work on his relationship skills and responsibilities.
Why he'll love it: He'll love teaching his baby dragon to shoot plasma blasts. With a little practice, Toothless may even learn to respond to your little guy's questions.
Check Price on Amazon
What to expect from your 5-year-old boy
Your 5-year-old boy is mastering complex language and reasoning skills. In fact, he's often a bit too clever for his own boots! He's also developing new physical skills and loves showing them off.
Watch out for some of these developmental milestones (Source):
Body, hand and finger skills
Enjoys skills such as riding a bike;
Balances on tiptoes or one foot;
Can color carefully within lines;
Enjoys skipping and generally keeping himself active;
Capable of craft skills, such as cutting with scissors, threading and tying knots.
Emotional development
Able to express emotions, even complex ones such as jealousy;
Shows more concentration. Enjoys listening to longer stories;
Getting into competitive sports and physical games;
More in tune with body, eg., knows when he's hungry;
Often prefers to play with friends rather than alone;
Respects friends property and better at sharing.
Cognitive development
Knows more than 5,000 words;
Begins to listen to what others are saying;
Understands past, present and future;
Writes first words;
Recognizes some numbers on clock;
Can state age, name and family members;
Learns right from left;
Can discuss the definition of words
Wrapping up
Your 5-year-old is maturing into a sophisticated little person. But, wait! Though he acts older, he's still a child who loves nothing more than to have silly fun.
This list of toys will harness his newfound skills and abilities whilst providing hours of fun.